linguini fini
Published: 19-04-2016 - Last Edited: 16-11-2022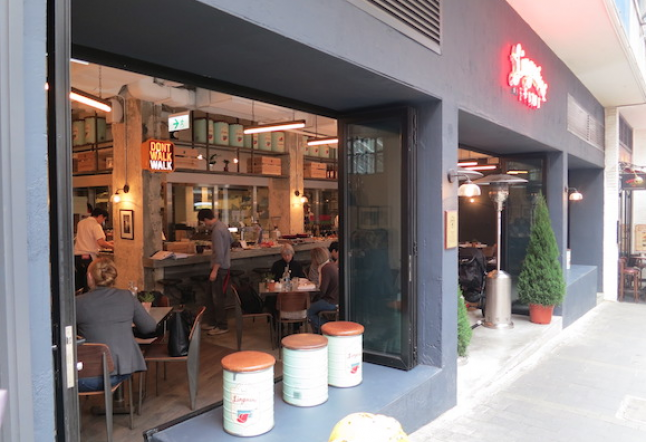 An Italian restaurant rooted in New York culture, Linguini Fini would probably grab your attention when you walk by Soho. From the Italian words, "lingua" refers to tongue and "fini" means fine or with high quality. Linguini Fini is also a type of traditional Italian pasta that is the signature dish on their menu. Casual and laidback, the atmosphere in the restaurant lets the customers relax and enjoy the simple yet delicious Italian pasta.
The family-style dishes are made with fresh and homegrown ingredients and a dash of fun! The brand is built on the foundation of sustainability because they believe in the farmers. Farmers help deliver the highest quality ingredients from farm to fork. They help sustain the environment as well as Linguini Fini. All pasta is made fresh in-house, sometimes with a nod to local flavors.
From antipasti to dessert, I am sure Linguini Fini would not disappoint you. Classic Linguini Fini with pomodori, Fettucine Funghi, and Uni Macheroni Carbonara, the names of dishes make you feel like you can already feel that essence of authentic Italian cuisine! A very special dish that appeals to me is the "Brooklyn Special." It is a grilled pizza wrap with fried eggplant, homemade mozzarella, kale, balsamic, and it tastes heavenly! In search of something refreshing? The "Homegrown Green" dish with cucumber, green pepper, celery, granny smith apples, bitter melon, and honey is also a wise choice from Linguini Fini.
If you have trouble deliding which dish to order after seeing all the finger-licking-good opitons, you could choose their buffet option available every weekend and on public holidays, starting at noon! Brunch starts at $168 for its antipasti buffet with fresh seafood, cold cuts, cheese, salad, and more or pair it with pastas and mains from $198 to $228.
Read next >> gaba concept