life cafe
Published: 24-05-2015 - Last Edited: 09-11-2022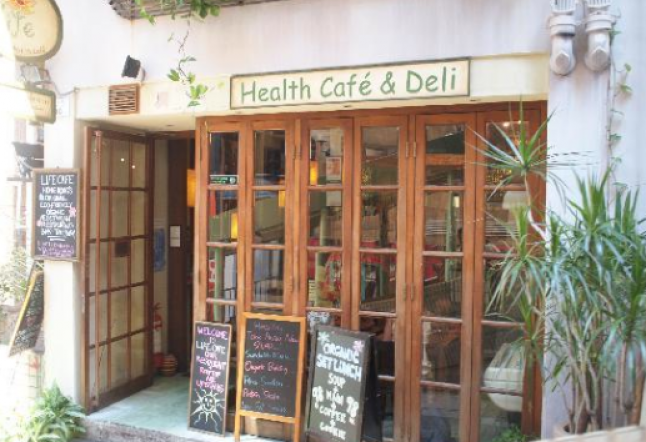 Founded in 2004, one of Hong Kong's original vegetarian restaurants, Life Café is a landmark health food and yogi venue.
The inviting and atmospheric restaurant has three floors and a rooftop terrace. Dimmed lights and candles in the evening create a warm and romantic ambiance.
With all the new health-food restaurants popping up in Hong Kong, Life Café has held its ground with its consistency and diversity. Their extensive menu includes daily soups and dhals, salads, vegetarian stews, and even a Life Burger, that to my surprise was much more flavorful than most meat burgers I have tried!
My favorite though is the vegan and gluten free carrot cake, served with homemade berry compote, which I can barely resist each and every time I go.
Although I enjoy the take away salads, I noticed that there are some seemingly unhealthy options, including a potato salad, one with fried tofu, and a creamy quinoa salad drenched in mayo. But, the mayo turns out to be tofu-naise , made of tofu mixed with mustard, and is a delicious substitute for mayo and a much healthier option. So, you can get a healthy salad (given you pick right) for a very reasonable price (HK$65).
Of all the vegetarian restaurants in Hong Kong, Life Café is one of my top places for a quick and healthy bite or to catch up with a friend over a healthy juice.
Read next >> house of wonders