le spa by jan
Published: 09-12-2015 - Last Edited: 30-10-2022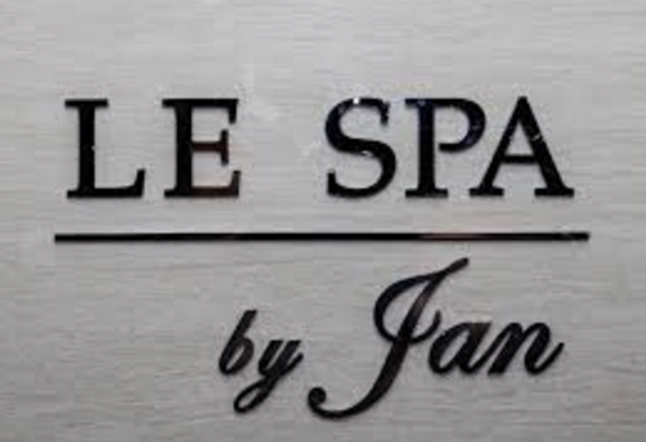 Having lived in Hong Kong for over 4 years I must have tried a gazilion of massage parlours and spas. It's such a wonderful and affordable perk of living in Asia that I got a little spoiled and become quite picky with it. I can say that Le Spa by Jan was of my faviourite spa experiences and here is why.
This simple yet very comfortable and cozy spa in Central has everything you might want to ask for to unwind and treat yourself. It offers a wide range of facials, massages, scrubs, waxing, sliming treatments as well as mani & pedi service. Convinently located on Queen's Road Central, Le Spa is a hidden little oasis.
Jan is an extremely knowledgable about the spa business and hired only the most experienced and highly quaified tharapists. I was lucky enough to have Ganga to do my treatment and although I am confident the rest of the staff is equally great, I would say she is a little angel who will send you off to a paradise.
Their signature Oriental Meridian massage was just perfect, it started off with a foot bath, the right pressure strokes, it helped to release any tensions from my body. Inspired by traditional Chinese acupressure techniques and acupoints, it was designed to improve the Chi energy and I could definitely feel deeply relaxed yet energized.
This heavenly treatment was followed by a deep cleansing hydration facial. After removing dead epidermal cells by diamond microdermabrasion technique, the absolute hydration ritual facial has wonderfully replenished and dehydrated my skin.
The spa uses Thalgo cosmetics (known for their richness and efficiency from the marine universe) as well as vegan nail and body products that are certified organic and fair trade, some of them are available to purchase. Make sure to ask you therapist for recommendations for your skin type.
I simply cannot express how impressed I was by the service, the attention and fantastic treatment I received. It is a real gem and I highky recommend Le Spa to anyone who wants a bit of luxury at a very reasonable price. You'll step out feeling like you're walking on clouds, glowing, refreshed and pampered.
Read next >> pure yoga hutchison house