the red rock rishis – the beginning is near & lotus eyes
Published: 06-03-2013 - Last Edited: 20-10-2022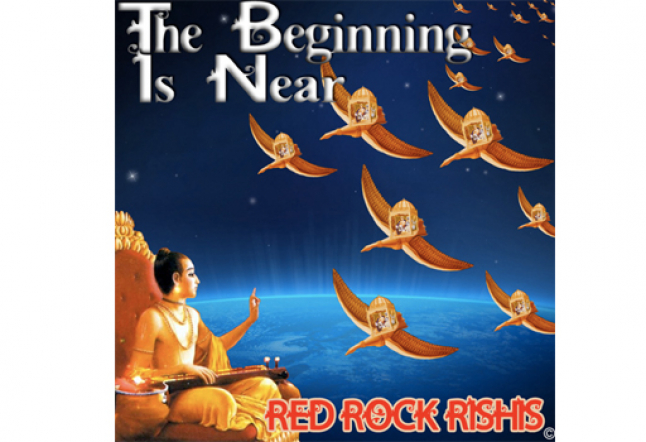 music review
Sitting atop the magical red rocks of Sedona, with two releases blasted beautifully into the ether, the Red Rock Rishis have carved a euphoric symphony of spiritual devotion.
Entitled 'The Beginning Is Near' & 'Lotus Eyes', these otherworldly kirtan productions can transport the listener to expansive dimensions and higher states of consciousness.
Through the repetitions of the traditional "Hare Krishna, Hari Rama" ancient Sanskrit chants, the Arizona based group delivers excited states of trance and bliss into the present.
Tracks 'Golden Avatar', 'Morning Meditation' & 'Stream of Nectar' immediately elevate the vibration into states of reverence, high spirit and bhakti zeal.
Arranged by Dasarath, the homespun musical chants of the Red Rock Rishis stir the soul while inspiring creative fun and singing along! It's danceable, too!
Play it softly as you fall asleep or meditate. Turn it up loud as you dance around the living room and make brunch or prasadam.
To purchase copies and to learn more please visit sedonavedicculture.com Proceeds help support the Sedona Center for Vedic Culture.
Read next >> WildQuest: dolphin yoga retreat in the bahamas