jp tamblyn-sabo
Published: 01-09-2014 - Last Edited: 19-08-2021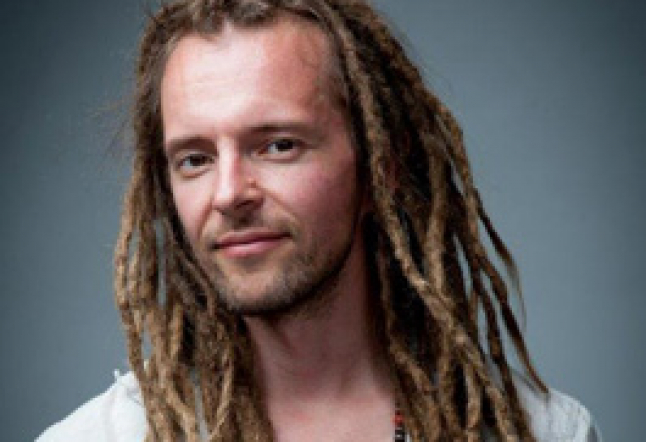 J-P Tamblyn-Sabo, is a lover of yoga, surfing and music. His passion and love for life radiates in all that he pursues. J-P is a committed yoga practitioner, remarkable yoga teacher and a teacher of teachers. He is also the founder of Ahimsa Yoga, which offers a holistic approach for empowering students to experience superior health and happiness while honoring the sacred ancient yogic traditions. Ahimsa, meaning non-violent or non-harming in Sanskrit, is based upon the principle that yoga is safe and inclusive for all students. This style of yoga was designed to unite the yogic traditions with the modern understanding of yoga.
Over the last 15 years, J-P has dedicated much of his time in many different popular yoga studios in Toronto such as: The Downward Dog Yoga Center, The Yoga Sanctuary, Breathe Yoga Center. He co-founded The Octopus Garden Yoga Center in 2005. In 2010, J-P took his advanced knowledge of yoga and opened his own studio, Ahimsa Yoga Center.
His teachings at the Ahimsa Yoga Center are unlike any other. J-P meets you right where you are, regardless of level of experience. His students admire his comforting yet challenging approach, which motivates and inspires them to realize their fullest potential. He fully integrates physical and anatomical instructions with spiritual insights and concepts to provide students with a deeper yet accessible yoga experience. J-P emphasizes that yoga is not just what happens on the mat, but also integrating the teachings off the mat, into everyday life – this is yoga!
J-P teachers a variety of classes throughout the week at Ahimsa Yoga studio such as Ahimsa Hatha, Vinyasa Flow Level 2, Ahimsa Level 1 and Ahimsa Level 2. He also facilitates Ahimsa self-practice (sadhana) for students looking to enhance their self-practice and deepen their spirituality. J-P also hosts workshops that vary in topics ranging from Big Rock Yoga (integrating rock & roll with asana's), to arm-balancing workshops, to teacher training workshops. J-P is the real deal!
J-P not only provides an invaluable yoga experience within a classroom setting, but also in many renowned teacher trainings. J-P has been the primary instructor for numerous yoga teacher trainings, both locally and internationally, including the Ahimsa Yoga teacher training in Seoul Korea.
J-P truly is one of a kind, that leaves a "˜heart print' in every student and individual he comes across. He is deeply grounded in his spiritual practice, which is integrated in all of his teachings. His love and light shines through as he shares his gifts all over the world. Toronto is very blessed to have such a divine soul within the community to help individuals realize their truest, purest self.