Jennifer Siegel
Published: 09-04-2014 - Last Edited: 20-10-2022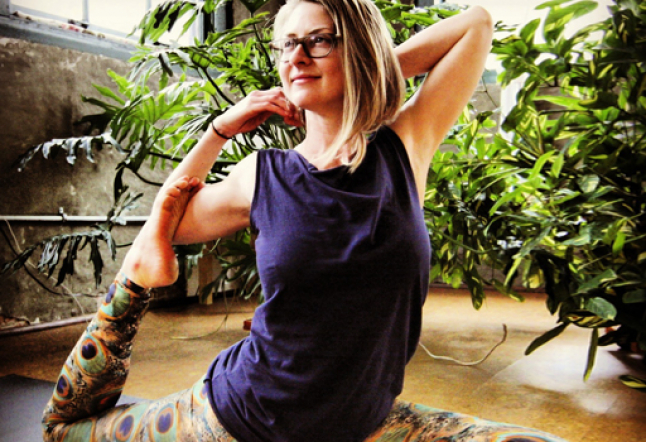 When you're ready to slow down and take care of yourself with some restorative or yin yoga, Jennifer Siegel is the perfect teacher. This 500-hour yoga therapist teaches at Shakti House, Yoga Refuge, an MMA gym, and other venues around Portland.
Jennifer knows about working too hard. As a young ballerina, she was already hurting by the time she reached 15, which is why she's devoted much of her life to helping others feel better. She started her healing role in 1999, when she became a licensed massage therapist. From there, she began to specialize in working with hospice patients, which probably explains her calm, clear, and gentle communication style.
In 2008, after practicing for many years, Jennifer decided to teach yoga. She studied yin with Bernie Clark at a retreat center in the Canadian mountains. Next she took Core Power's vinyasa training, then topped it all off with a yoga therapy course at Kripalu, where she earned her 500-hour certificate with the International Yoga Therapists Association.
Jennifer focuses on the restorative and meditative aspects of yoga, rather than treating yoga as exercise. She has a special love for teaching yoga nidra and develops her own innovative scripts for this form of traditional guided meditation done in savasana. She learned about yoga nidra while at Kripalu, where she practiced it every day under the guidance of nidra experts Joseph and Lillian LaPage and Jennifer Reis. You can catch her yoga nidra class at Shakti House on Sunday nights. Jennifer is also available for private yoga therapy and yoga coaching sessions.
Read next >> Shhh Should