jaime tully
Published: 31-10-2017 - Last Edited: 16-11-2022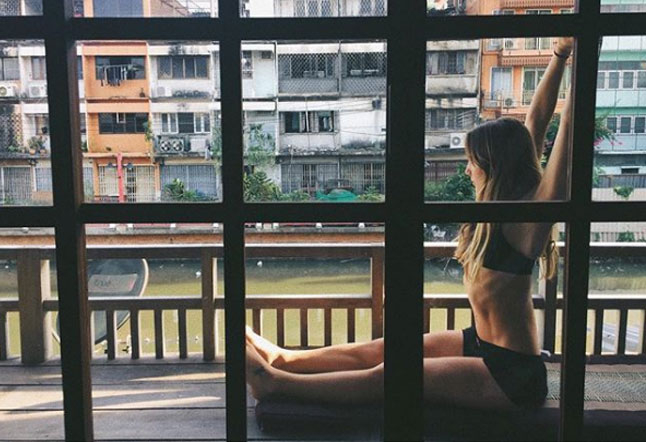 Normal
0
false
false
false
EN-US
JA
X-NONE
/* Style Definitions */
table.MsoNormalTable
{mso-style-name:"Table Normal";
mso-tstyle-rowband-size:0;
mso-tstyle-colband-size:0;
mso-style-noshow:yes;
mso-style-priority:99;
mso-style-parent:"";
mso-padding-alt:0cm 5.4pt 0cm 5.4pt;
mso-para-margin:0cm;
mso-para-margin-bottom:.0001pt;
mso-pagination:widow-orphan;
font-size:12.0pt;
font-family:Cambria;
mso-ascii-font-family:Cambria;
mso-ascii-theme-font:minor-latin;
mso-hansi-font-family:Cambria;
mso-hansi-theme-font:minor-latin;
mso-ansi-language:EN-US;}
Jaime Tully, a London based yoga teacher brings warmth and depth of practice to her lessons at Core Collective, a health club in Kensington.
Having discovered yoga at a tumultuous time of life, Jaime found stability and grounding in her practice which she now shares with students (lucky us!).
One of the best thing about Jaime's teaching is how her loving approach to her own practice comes through. Whilst teaching a strong class she manages to keep the mood light-hearted and accepting, and encourages students to meet themselves where they are.
Jaime's sequencing is a combination of traditional fluid and dynamic styles, with an added sense of playfulness ensuring that you build strength and stamina while exploring your practice and body in new ways. The fact that Jaime has been practicing for very many years is apparent through intelligent adjustments which gently encourage you deeper into the pose or alignment.
Core Collective (a multipurpose gym) itself has well-designed studios which offer a calm and welcoming environment. This is especially the case in Jaime's classes which come with the added bonus of a great playlist that keeps you moving and grooving throughout the practice! Classes are 55 minutes long, but the well-structured flow of the practice ensures that you manage to get a full practice in during this time, and come out feeling energised and centered, uplifted by Jaime's infectious dynamism.
Definitely worth a trip to core collective to try out one of these invigorating classes!
Read next >> bisha shabir