into great silence / die grosse stille
Published: 15-10-2012 - Last Edited: 06-11-2022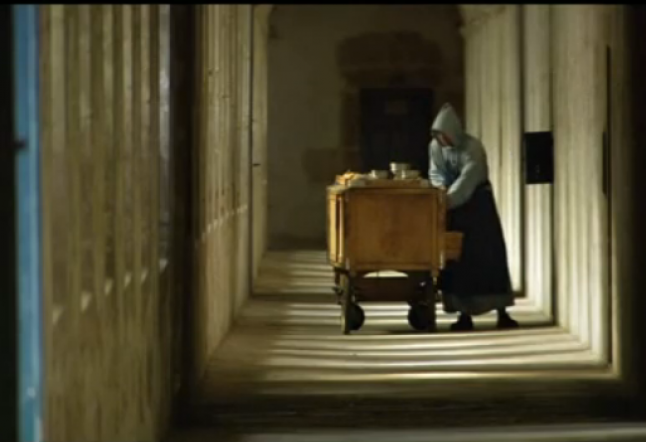 "Only in complete silence, one starts to hear. Only when language resigns, one starts to see." The Carthusian Order is reputed as one of the strictest brotherhoods among the Roman Catholic Church. The monk's daily life adheres to century-old rituals and rules of the order. The Grande Chartreuse, the motherhouse of the legendary Carthusian Order, is found in the French Alps. Typically hidden from the public eye, Into Great Silence will be the first film to intimately depict life inside the Grande Chartreuse.
As a result of a trusted relationship with the General Prior, Philip Groening (writer, director, editor) was granted rare permission to shoot a film on the life of the monks. Immersing himself into their daily life and rituals, Groening lived in the monastery while filming. This is apparent when viewing the documentary because it virtually becomes a monastery as opposed to portraying one.
Rhythm. Silence. Repetition. There are no commentaries, no interviews, and no music used other than the chanting of the monks. Into Great Silence is about presence, awareness, and men who have devoted their time on this earth to god. Like no other reality TV show can, this film offers a meditative, poetic glimpse of never before seen footage of life inside a monastery.
Into Great Silence has already received nods from some prestigious film festivals. It has been honored with the Special Jury Prize at Sundance, honored at the Thessaloniki International Film Festival, and honored with the Bavarian Film Critics Award.
Read next >> truthfulness