hubud
Published: 26-06-2015 - Last Edited: 24-10-2022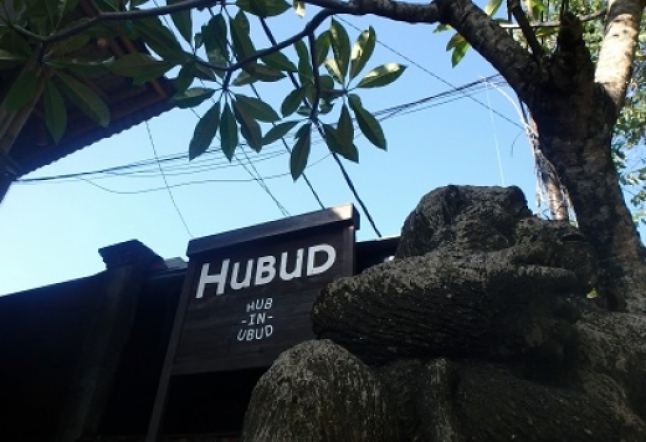 With the trend of working from anywhere, in a meaningful way, it's intriguing to see what that actually means. Upon arrival to Hubud, it was astonishing to see a diverse community of creatives, techies, entrepreneurs, and business folks. They were all at work, in this beautiful wood and glass sustainable space, located within a short walk, to Monkey Forest. Prepared with insights from friends, that work here regularly, I headed straight for the cafe. At the Living Food Lab, I purchased some classic, clean Bali food, with the added bonus of two hours of fairly good internet; as opposed to a day membership, that is fairly pricey in comparison. With quite the reputation for networking, Hubud offers a multitude of events and learning opportunities, for its members. Though I did not personally experience any of these community offerings, I've heard over and over again, that the value of the membership, is purely for the chance to connect with so many inspiring, creative and talented people. As a digital nomad myself, I put the other aspects of the shared community workspace to the test. Delicious, accessible food for whenever hunger strikes while working…check. Beautiful work space inside and views of rice fields outside…check. Places to have meetings and make Skype calls….check. Good internet…check. With all these great things going for it, productivity wise, it was very hard to focus, as I kept finding myself watching people and looking around at the small details. I'm used to working at home in quiet spaces. Personally, there were too many distractions for it to be worthwhile to work at Hubud on a regular basis. However, if being around like minded people, while creating allows focus and/or needing consistently reliable internet, this may be the perfect haven. I'm always a believer in taking things with a grain of salt. With over 200 members there's something to Hubud, so go on out and discover it first-hand.
Hours
: 24 hours
Price range
$20-$250 monthly
Great for
Reliable internet and the online Living in Ubud manual
Open for
Workspace use, learning opportunities and events Best
thing about this place?
Networking
For more info on Bali's best spots for the modern yogi STAY | SPA | PLAY | EAT | SHOP | YOGA – Download our ULTIMATE BALI GUIDE for free.
Read next >>
discovering bali