holistic health hackney
Published: 14-02-2018 - Last Edited: 16-11-2022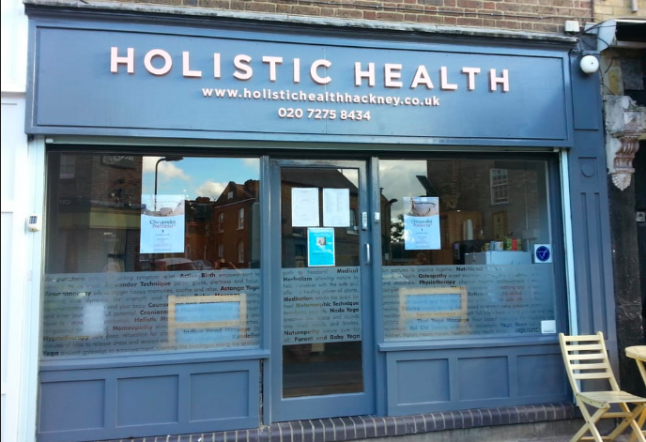 This unassuming centre located on Broadway market is a Pandora's Box of health and wellness. Attracting some of the top practitioners on the London scene (they have upwards of 30 practitioners!) they've got mind, body and spirit covered. The amount on offer at Holistic Health is impressive, with everything ranging from colonic hydrotherapy, yoga, nutritional therapy through to massage, with a range of individual and group classes, they tick most (if not all) the boxes. Holistic Health Hackney is a refreshingly simple, welcoming and professional establishment, which offers the highest quality care without an ounce of pretension.
With over 17 massage options to choose from and 10 different massage practitioners Holistic Health Hackney was voted one of the "10 Best in London" for massage therapies by Time Out London. Alan Joseph, one of their most popular deep tissue and holistic massage practitioners delivers a gentle yet highly effective treatment. A competitive power lifter, there's some real strength behind his touch, though he manages to strike just the right balance between fluidity and pressure, soothing away points of tension with the press of a palm. In today's hectic world, which for many involves sitting in a desk chair for a good portion of the day, a massage that goes a little bit further than just relaxation is very therapeutic. It can help to release the tension and stress that gets stored in our muscles, allowing us to move forward with a little more ease. 
At the core of Holistic Health Hackney's ethos is this approach to health, which recognises the highly interconnected nature of the body and mind, encouraging clients to re-align and unwind in the safest of hands. Whether you are going in need of a little maintenance, or with a specific line of treatment in mind, Holistic Health has you covered.
Read next >> akasha spa