holistic health hackney
Published: 14-02-2018 - Last Edited: 03-09-2023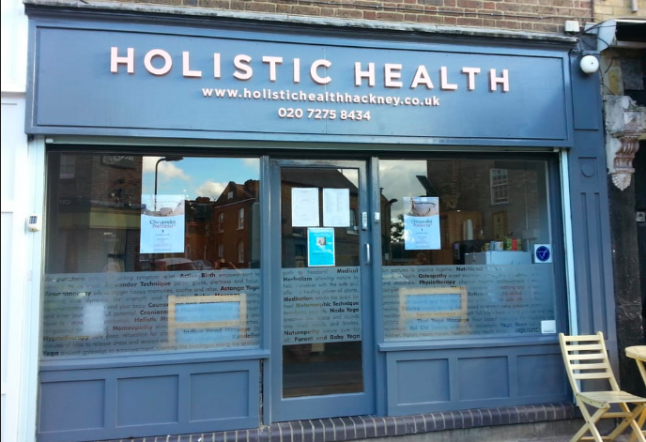 Nestled amidst the lively thoroughfares of London's iconic Broadway market lies an oasis that promises restoration and revitalization: Holistic Health Hackney. From the outside, one might underestimate the depth of its offerings, expecting just another ordinary wellness hub.

But step inside, and you're greeted by a sanctuary that seamlessly fuses traditional healing methods with modern wellness approaches. In a city where the rapid pace of life can often be overwhelming, this unassuming center is a testament to holistic health's transformative power.

Here, amidst its calm and serene ambiance, visitors embark on rejuvenation journeys, discovering treatments and therapies designed to nourish the mind and body. With every visit, the layers of urban stress dissolve, revealing the pure essence of well-being.
A Comprehensive Wellness Hub
Holistic Health stands apart in an age where health and well-being are rapidly segmented. Here, the focus isn't merely on one-off treatments; instead, it's about embracing a holistic approach to wellness.

With a roster boasting over 30 top-tier practitioners who have honed their skills in London's thriving wellness scene, the array of offerings is staggering. From the ancient practice of colonic hydrotherapy and the calming techniques of yoga to cutting-edge nutritional therapy, Holistic Health provides a spectrum of services.

Their expansive repertoire ensures something for everyone, whether you're hunting for tailored treatments or group classes. Even more commendable is their commitment to delivering all this with professionalism devoid of the ostentatiousness often associated with upscale wellness centers.
Award-winning Massage Therapies
Holistic Health Hackney isn't just another wellness center; it's a place of recognition. Time Out London has hailed their massage offerings, placing them among the "10 Best in London" for their outstanding massage therapies.

With over 17 distinctive massage modalities and a dedicated team of 10 adept practitioners, this commendation is hardly surprising. Among their ranks is Alan Joseph. A deep tissue and holistic massage maestro, Alan's prowess is magnified by his background as a competitive powerlifter.

This unique combination ensures that he delivers massages that blend strength and elegance. For those plagued by the modern-day ailment of prolonged desk sitting, a therapeutic massage here does more than induce relaxation—it becomes a healing ritual, melting away pent-up tension and rejuvenating tired muscles.
The Philosophy Behind Holistic Health Hackney
At the heart of Holistic Health Hackney is a philosophy that resonates deeply with today's conscious individuals. The center staunchly believes in the intertwined nature of the mind and body, asserting that true wellness arises from this symbiotic relationship.

Their mission is simple: aid their clients in finding their equilibrium, helping them to reconnect with themselves, realign their energies, and luxuriate in relaxation. Whether you step in for routine self-care or with a distinct therapeutic objective, the dedicated team at Holistic Health ensures you're enveloped in care and expertise from start to finish.
Conclusion
Holistic Health Hackney is more than just a wellness center—it's a sanctuary in the heart of London. With its all-encompassing range of services and a genuine dedication to client care, it beckons those pursuing holistic health solutions.

If you find yourself wandering the streets of London, seeking respite and rejuvenation, this Broadway market gem awaits your discovery.
Read next >> akasha spa