macro greens
Published: 03-10-2013 - Last Edited: 26-10-2022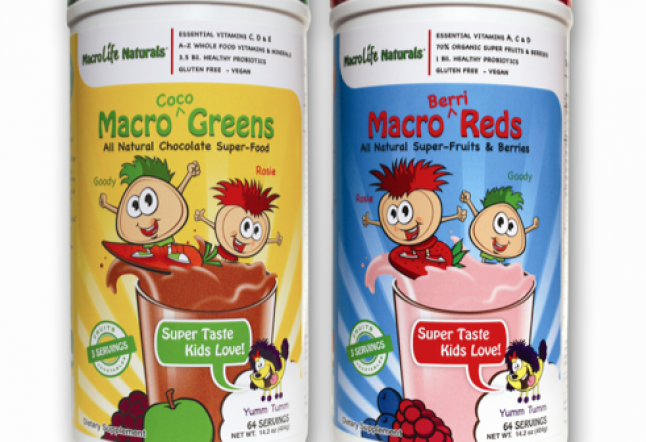 Aren't we all craving more energy and an overall "feel good" sensation? Macro Greens seems to answer both concerns as it combines 38 ingredients that provide a large amount of enzymes, antioxidants, amino acids, co-nutrients, vitamins and minerals.
Free of any of the common allergens, this original formula comes in two forms: Macro Greens, a dark green powder that tastes sweet and yummy and Macro-Life Bars, a delicious cold processed, 100% natural raw super food that makes eating your dose of greens super easy!
Take a moment to check the full incredible list of healthy ingredients that compose the Macro Greens and you will better understand the power in the powder! With natural ingredients such as certified organic barley grass juice powder, spirulina, grape seed extract, aloe vera, chlorella, ultra lecithin, non-dairy probiotic culture, certified organic flax seed, ginkgo biloba, high pectin apple fiber, ginger, red raspberry, parsley and horsetail (just to name a few!) you are ensured that your skin and your smile will get brighter!
One of the great benefits of daily use of Macro Green products is that it cuts down your sugar cravings and provides an easy way to make your body more alkaline along with being a great start to switching to an overall healthier diet, giving you a constant gentle cleansing, better digestion and a healthier immune system.
Voted one of America's best tasting greens it won't be a hardship to get your kids hooked on these products. They now offer new formulas especially made for the little ones, Macro Coco Greens and Macro Berry Red. They will be asking for more!
Read next >> purity organic juices