dosha music, change your life with sound healing
Published: 03-11-2015 - Last Edited: 09-11-2022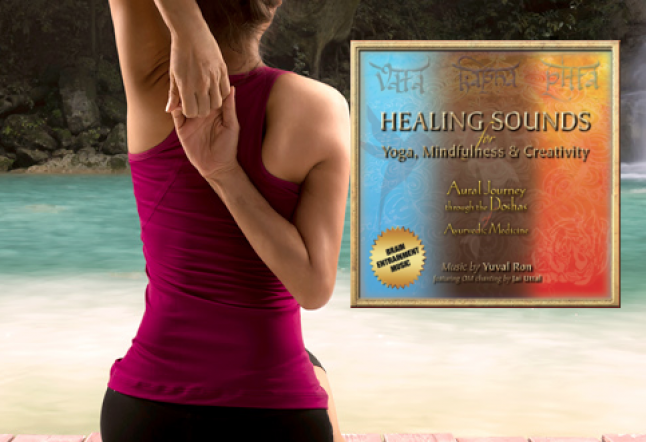 A 4-CD set is available to those wishing to go deeper into the realms of healing through sound. "HEALING SOUNDS FOR YOGA, MINDFULNESS AND CREATIVITY: AN AURAL JOURNEY THROUGH THE DOSHAS OF AYURVEDIC MEDICINE" offers a profound and restorative experience for the "Doshas" of Yoga and Ayurvedic Medicine.
Our Doshas are best understood to be the three primary forces of nature that each individual embodies and that are responsible for the characteristics of mind and body. Although each of us manifests all three of the Doshas Vata, Pitta and Kapha, most people have one or two aspects that predominate. For each Dosha there is a balanced and imbalanced expression. The purpose of this musical production is to help bring balance to each individual's Dosha.
Metta Mindfulness Music creates original music that enhances health, mental equanimity and the daily expression of loving kindness. It was founded by Integrative Health Practitioner Dr. Richard Gold and world-renowned composer Yuval Ron. Their productions are informed by ancient wisdom traditions as well as the most current advances in neuroscience and music therapy research.
This music has the power to reverse your mood. It works in mysterious ways!
Read next >> haramara retreat