haymaker's corner
Published: 08-02-2015 - Last Edited: 30-10-2022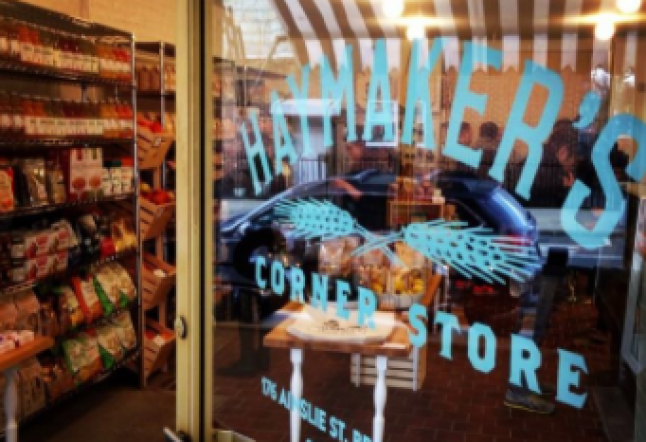 NYC vegans are the lucky one to see this completely vegan grocery store opening its doors in Williamsburg. This tiny shop has become largely popular amongst its community from day one and we foresee a brigh success. We love to see small but forward thinking shops paving the path of veganism.
You will be able to purchase in one stop your fresh produce, seitan meat from Monk's Meats, natural vegan cheese, tasty bagels and delicious spreads options and even vegan croissants! They also carry the basics like beans, grains, etc, and a full vegan deli with hard to find vegan items and brands.
The staff is friendly and knows its way around the store (ok it's small but it's nice to be helped), so don't hesitate to ask for advices.
So next time you are around the corner, try to stock on the Cavi-art™ (better than caviar) and Chao™ (cheese slices that melt like hot damn.) and some Rescue Chocolate as 100% of their proceeds go to animal rescue organizations.
Open Daily 9am-9pm.
Note: Anything else to say about Haymaker's Corner Store?
Let us know at info [at]yogitimes.com
Read next >> fed up!