globe house yoga
Published: 06-11-2013 - Last Edited: 16-11-2022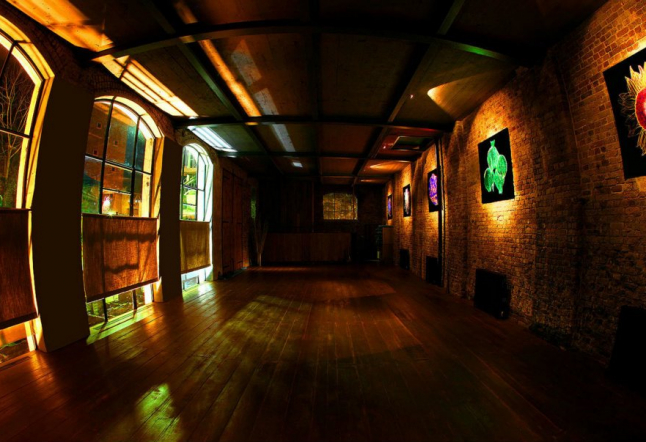 Finding Globe House is part of the experience. This isn't your typical plush yoga studio with a fancy entrance and 'always happy to help' receptionist. A beautiful space in an old warehouse style building (originally part of a tanneries factory – from the studio, you can catch a glimpse of the remains, now transformed into a lush garden), Globe House gathers independent yoga teachers offering a broad scope of yoga styles. This ranges from Astanga, Hatha, Shadow, Kundalini, Pilates and Yin. Saturday afternoons and Sundays are reserved for workshops or longer classes.
The space is breathtaking – vast, bright and utterly peaceful. The high ceilings create a feeling of openness, the garden views offer space for the mind to focus, and the natural tone of the place invites for meditation. A stone's throw from busy London Bridge and the City, Globe House is a somewhat secret and incredibly peaceful escape from urban stress.
The Saturday morning Astanga classes are busy, so plan to arrive a little early to secure a space. The teacher, Norman Blair also leads monthly yin workshops – a 3.5 hours slow and meditative practice, which always seems to end with a few squares of organic chocolate – the sign of a perfectly balanced class!
All classes are drop in, and teachers are paid directly. The daily schedule caters for complete beginners to more advanced levels, so there is a variety on offer. The fact that classes are very affordable is a bonus in a pricey city like London.
Mats, block and belts are plentiful, so you needn't worry about taking your own.
And of course, the area is full of fascinating places to explore – from the cool Bermondsey high street (with art galleries, hip cafes and busy restaurants) to the tourist attraction that is Borough market and the more secret saturday Maltby street foodie haven- Globe House seems to blend in seamlessly with that intriguing part of town.
Globe House at The Tanneries is located just off Crucifix Lane at London Bridge. The entrance is besides 20 Crucifix Lane, press buzzer 8 and follow the signs.
Read next >> yogahaven