sea glass house beach front hotel & restaurant [ Permanently closed ]
Published: 07-01-2019 - Last Edited: 24-10-2022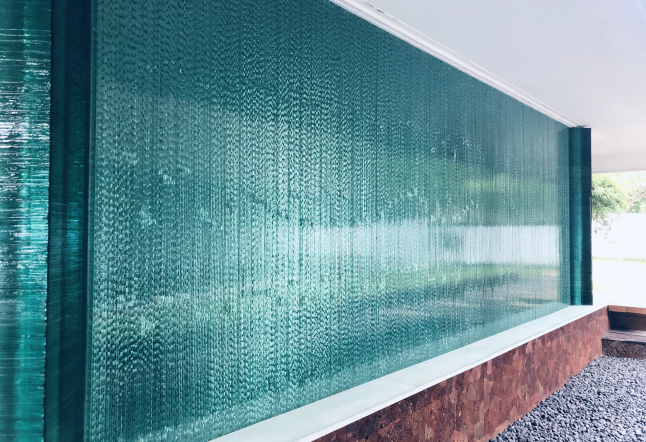 [ Permanently closed – expired lease]
It is our mission to find new and unusual hotels to add to our list of places we would like to return to over and over. Sea Glass House Beachfront Hotel and Restaurant is one of them. Situated in North Bali, it is a 4 bedroom zen boutique hotel resting directly on the beachfront in Pemuteran.
The brain child of Japanese artist Seiki Torige – an award winning hand-built glass & iron designer – Sea Glass House is a truly unique acomodation for its minimalist atmosphere and striking beach front location. It took more than 15 years for Seiki to realize his dream of a zen hotel where design and plenitude are the focus.
With a refreshing zen concept, the eyes can rest on simple shapes and natural elements, recycled wood pathways lead around the hotel and small wooden sculptures are a feature inside the rooms. Simple glass panel designs act as dividers between the rooms, and a glass Japanese zen garden sits under the umbrella of giant bonzai-like trees.
The main bathroom (which happened to be right at the entrance!) is worth mentioning, entirely made of small colored glass panels it stand on its own as a small house.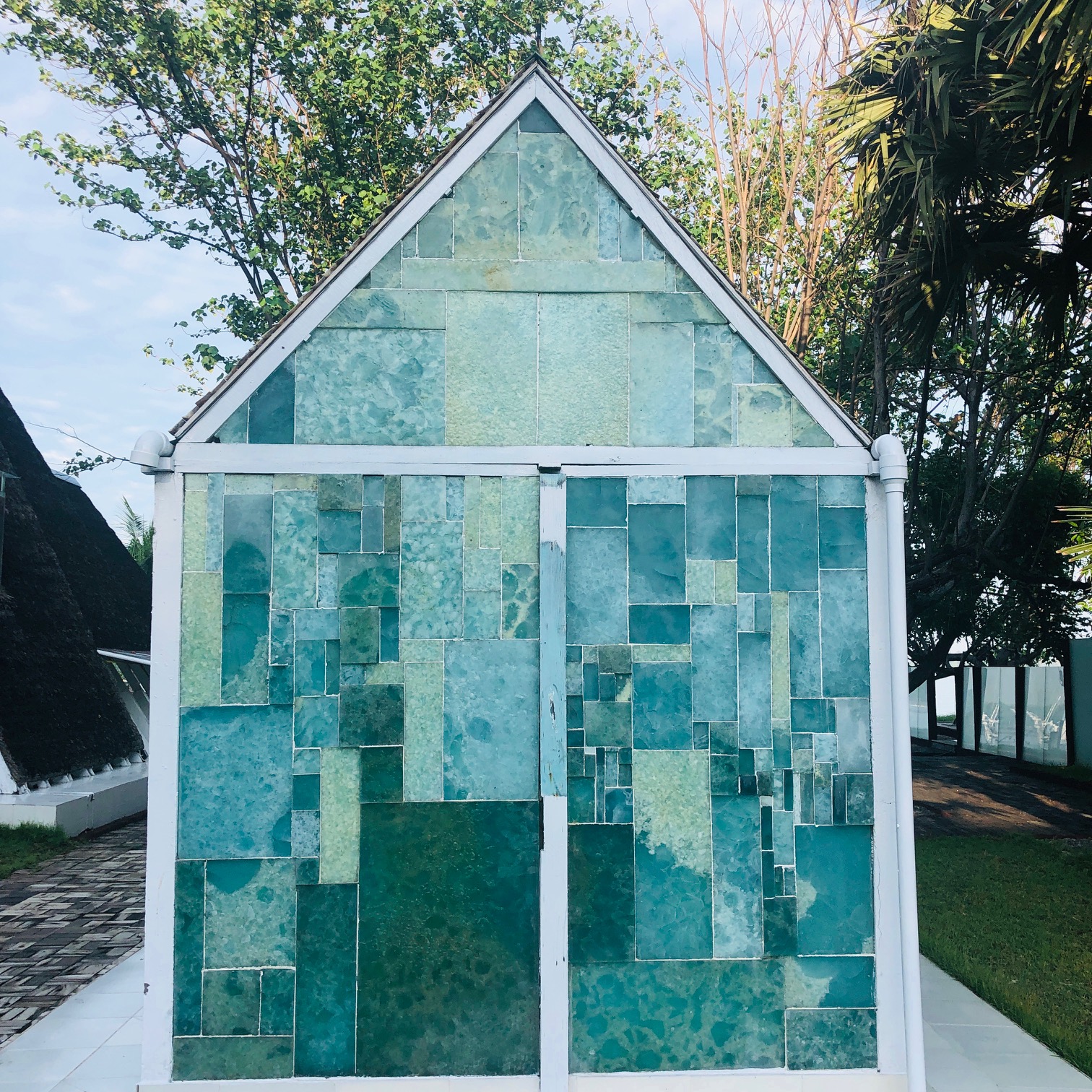 Though the real centre piece of this property has to be its show-stopping pool. At first glance the rectangle pool looks like any other, but on second glance you see that the main pool is surrounded by a second seawater pool, separated by a glass wall. The outer pool is designed to channel the ocean with live fish swimming around coral and rocks! Guests have the option to swim in either pool – an easy option for snorkelling if you're not a fan of the open water!
In your 100 square meter room, you will be inspired to invite calmness and rest. The intentional blend of sparse designed elements and nature itself, offers a minimalistic approach yet covering all the needs for a comfortable stay – a very large bed, a Japanese style seating area and a bathroom where glass and wood cohabit under again a giant tree.
To take this experience a bit further, the small team of staff are even trained in Japanese cuisine, providing on demand meals made of very fresh ingredients and mouth watering flavors. Each breakfast, lunch and dinner are different, and, keeping to the glass aesthetic of the property, are even presented in dishes made of hand blown glass. It seems no element of this experience has gone unnoticed.
The small yet efficient team who run the property are really friendly and helpful. The manager Takeshi, passionate and devoted, takes pride in being available to ensure your stay is smooth and enjoyable. You might even find him at time in the kitchen cooking you a cake for your midday snack.
You can really tell that this property is a true labor of love for Seiki. Open for guests after 15 years in the making, we envisage it to be an ever growing, ever changing art-work of a hotel, where you truly feel like you have been put inside the artists canvas.
This is the perfect place to come to practice dazing at the symphony of colors on the horizon, or falling asleep in mid-day to the sound of the waves.
For more info on Bali's best spots for the modern yogi STAY | SPA | PLAY | EAT | SHOP | YOGA – Download our ULTIMATE BALI GUIDE for free.
Read next >> brown feather