GIN conference
Published: 17-03-2016 - Last Edited: 15-11-2022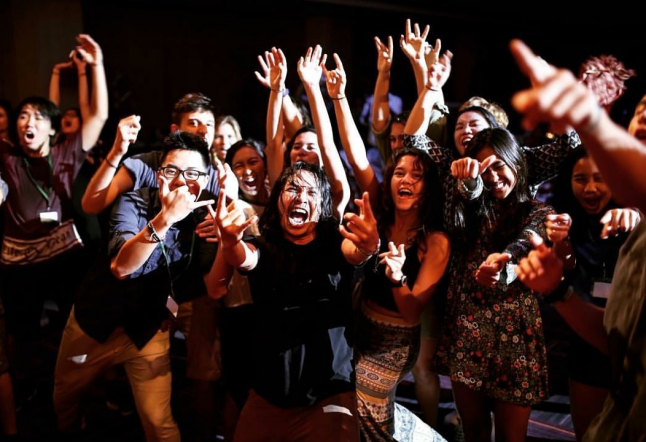 On March 11th-12th 2016, the first international Global Issues Network conference was hosted by Bali Island School on their campus and Sanur Paradise Plaza Hotel for an amazing two days. Schools from all over Asia were able to come together, and keynote speakers graced us with their awe-inspiring speeches and insight on global issues, such as the deforestation in Borneo and Kalimantan, the migrant crises, and the problems tribes were faced with regarding their land rights, but to name a few.
The conference started at eight o'clock on a Friday morning, with BIS Alumni Sean Nino speaking to us about his project – Eco Mantra – which worked with hotels in an attempt to help their waste management in Energy, Water and Trash. Inspiring and hopeful, Nino astounded us all. For the Bali students, it was invigorating to see an alumni working towards a goal which we shared and understood.
Workshops ran throughout the day while groups from more than 20 different schools presented in their own time. Learning leadership skills through experience and educating ourselves in global issues which need to be addressed with severity was simply awe-inspiring.
The conference ended late for those of us who stayed for a rocking concert by Navicula band, who brought with them activist music and a great pumping energy. Dancing the night away, a few of us were able to experience truly powerful lyrics.
The next and last day rushed by in a blur as more galvanizing speeches were given. From morning to evening, we were able to make friends with people from all different nationalities and experiences, while at the same time finding teenagers like ourselves which shared a passion for a common goal: making our world a better place.
To wrap things up Peter Dalglish, a passionate humanitarian who received a standing ovation by the end of his speech, completely won over our hearts and convinced more than one of us teenagers to take action in this world which would be ours in just a few years. As a student, I felt blessed and simply overwhelmed by the wonderful conference that took place – I left feeling exulted and ready to take control of my life and begin to make a difference in this world.
For more info on Bali's best spots for the modern yogi STAY | SPA | PLAY | EAT | SHOP | YOGA – Download our ULTIMATE BALI GUIDE for free.
Read next >> bali spirit festival