gaiam jewellery collection
Published: 27-11-2018 - Last Edited: 10-10-2022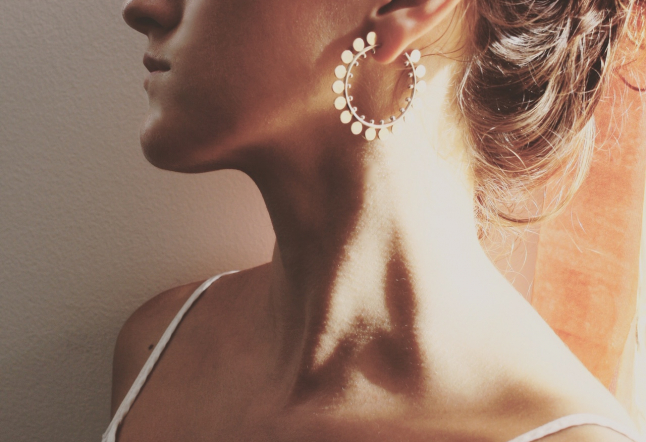 Gaiam Jewellery is a collection of unique jewellery pieces bringing you simplicity and elegance through a shared passion for life and nature. The collection was created by the South African jeweller and gemologist Gaia Mather-Pike, whose fascination and appreciation for elements of the natural world, particularly those expressing symmetry found in nature, served as the inspiration for her eclectic mix of jewellery.
The Gaiam collection ranges from delicate handmade silver pieces with semi-precious and precious stones to intricate symmetrical shapes and forms produced with CAD design and 3D printing. Along with her handmade pieces, Gaia uses 3D design and printing to produce intricate and detailed symmetrical shapes that can only be achieved with the use of technology. Gaia mostly works with silver but her 3D printed collections also include a range of metals such as white, yellow and rose gold as well as brass and bronze. Gaia's studio was initially situated in the stunning Red Stone Hills of the Klein Karoo, South Africa, but she is currently traveling the world, where she gathers her inspiration from different cultures and landscapes.
Gaia spent most of her childhood living in the south of India where she grew to appreciate authentic silver craftsmanship, which inspired her studies in jewellery design and metal techniques. Her love of gemstones also inspired her studies in gemmology which includes gemstone identification and appraisal.
At the present moment Gaia is working with and supporting local silversmiths in Bali to produce handmade collections. With a love of travel and new experiences, Gaiam Jewellery brings you passion for the simple things in life and the beauty found all around us. All of her unique, one-off pieces are available online through her website.
Read next >> beter & leuk