gaia holistics
Published: 05-12-2017 - Last Edited: 19-08-2021


If you need to take care of your body and give yourself the gift of personal healing then venture into Gaia Holistic to receive compassionate care. This now staple establishment in Ubud, offers a range of treatments such as colonic hydrotherapy, naturopathy, chiropractic, acupuncture, and nutritional detox counseling, as well as life coaching. All the treatments were chosen to meet the unique needs of your body, lifestyle, and personal philosophies. The supportive staff work together to provide comprehensive and dedicated care for each client that walks into the door.
Upon entering the facility, you will be kindly greeted and asked to fill out the appropriate forms needed for treatments and invited to relax in the waiting area before your treatment. The facilities are clean, modest with a calm atmosphere.
The therapists show great passion about helping to improve your health and well being by giving you full explanations throughout your whole treatment. Making sure you are comfortable and well informed to make the whole experience more transformative.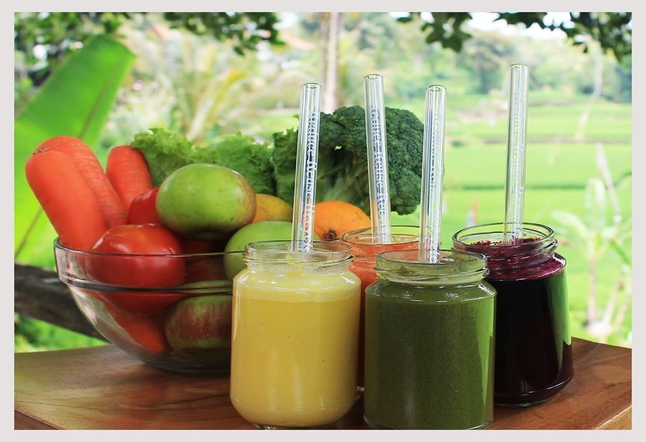 Credit Gaia Holistic
Helene Weiss, a certified NLP Master Practitioner & Life Coach, works onsite to help her clients dive deep into the subconscious mind to remove obstacles that have prevented you from living life freely and with purpose. Her coaching is based on positive psychology and uses Neuro-Linguistic Programming (NLP) as a tool to detect and dissolve inhibiting patterns on the subconscious mind.
Zina Gurtseva, offers very personalized treatments mixing Thai Massages, Abdominal Chi Nei Tsang Massage and Somatic Therapy Psychology. She has the ability to link the body's sensitive parts with emotional issues and help you release traumas (being psychological or physiological) with the help of precise physical pressure on the exact points where the tensions are located and from our experience, was spot on her psychological analysis of the origin of the physical trauma.
Keep in mind that this place is a cash only facility and is different from the Gaia retreat center. This is simply the facility you would come to get your treatments, leave your relaxing to be done at their retreat center located east of the holistic center.