fresh
Published: 03-05-2014 - Last Edited: 03-11-2022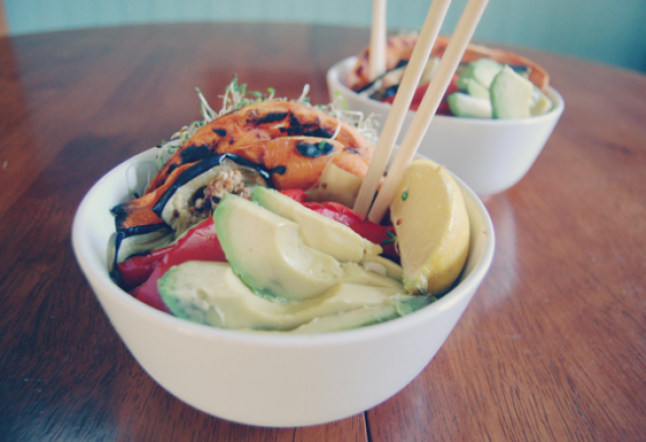 If you are in the mood for healthy, vegetarian food in Toronto, Fresh is the place to go. Fresh restaurants have been around for nearly two decades. There are four popular downtown locations, and each restaurant follows the same mission: vegetarian food can be satisfying, revitalizing, and crave-able.
Fresh restaurants make vegetarian eating as welcoming as possible with a friendly and casual environment. They are a great place to meet friends or grab a bite by yourself. You will delight in food that is made daily, in-house from whole, natural ingredients as well as juices that are made right before your eyes. All the offerings at Fresh are vegan friendly, and dairy options are available.
The menu choices include comfort food classics (burgers, fries, and onion rings) to healthy options (kale and quinoa salads). You will fall in love at first bite with the veggie burgers, and you can eat it on lettuce instead of a bun if you are gluten intolerant.
You don't want to miss the juice bar with its smoothies (like the "Pink Dolphin" or "Eternal Youth"), supersonic power shakes, immune elixirs, and vegetable juices. This smoothie bar is the place to go if you need to power up before a yoga class or if you feel run down – they have the drink for you!
All desserts are handmade by Sweets From The Earth, a local vegan bakery. These treats are all-natural and contain no preservatives, refined flours, or refined sugars.
Read next >> rawlicious