evolution asia yoga conference 2015 in hong kong
Published: 12-05-2015 - Last Edited: 30-10-2022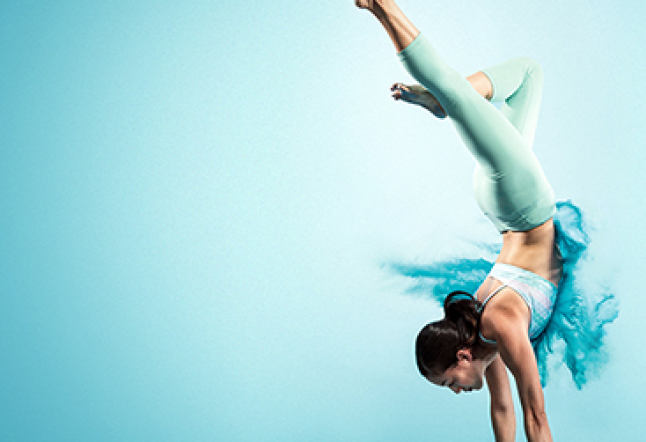 Calling all yoga enthusiast! For the 9th time Evolution Asia Yoga Conference is going to gather the most prominent yoga teachers from over 3,000 local and overseas participants from Hong Kong, China, Korea, Taiwan, Japan, Singapore, Macau, Malaysia, Thailand, Australia, the Philippines and the United States. Not only does the Asia's most prestigious yoga wellness conference and exhibition showcase a great mix of traditions and cultures under one roof, but also hosts a diverse programme of classes, workshops and seminars.
"Evolution 2015 is just getting better than ever! We are proud and passionate to be the largest one of a kind conference here in Asia bringing together one of the largest yoga and wellness communities under one roof," said Alda Lo, Conference Manager of Evolution Asia Yoga Conference. "With over 45 of the world's top international masters, it's perfect whether you are a yoga devotee, novice, teacher or beginner."
With over 160+ diverse classes for all bodies and minds everyone can choose from traditional Hatha Yoga, Iyengar Yoga, Yin, Restorative, Ashtanga to Prenatal and Family Yoga, but also Rumble Roller, BODYBALANCE™, Astrology, Health and Nutrition, Aura Reading, Tai Chi & Qi Gong, Energy Healing, Face Reading, Relaxation, Bollywood Dance, Sound Healing, Chakras, Meditation, Ayurveda, Detox, Weight Loss, Thai Massage and much more.
Colin Grant, CEO of Pure Group which is the parent company of Pure Yoga and Pure Fitness, said, "We're honoured to contribute as a sponsor to making Evolution AYC the major annual yoga event here in Asia – strengthening and building relationships in the global yoga community, joining them to promote physical, mental and spiritual health."
It's the perfect opportunity to be inspired by something new. Amongst world-class faculty teachers you can expect to see Sri Dharma Mittra, Jason Nemer, Ana Forrest, David Swenson, Noah Mazé, Roger Cole, Ananda Leone, Tara Stiles, Mark Whitwell and many more.
A cherry on top is the exhibition space of over 20,000 sq. ft to welcome exhibitors and retailers you can visit between your yoga classes. Open to the public, it will be filled with the world's finest yoga products, global brands and services, yoga demonstrations and events.
Come and immerse yourself in the 4-day celebration of yoga and wellness. Share your passion, learn and grow with the like-minded people in the largest yoga community in Asia.
Read next >> mind over madness 2013