epic MMA
Published: 27-05-2015 - Last Edited: 10-11-2022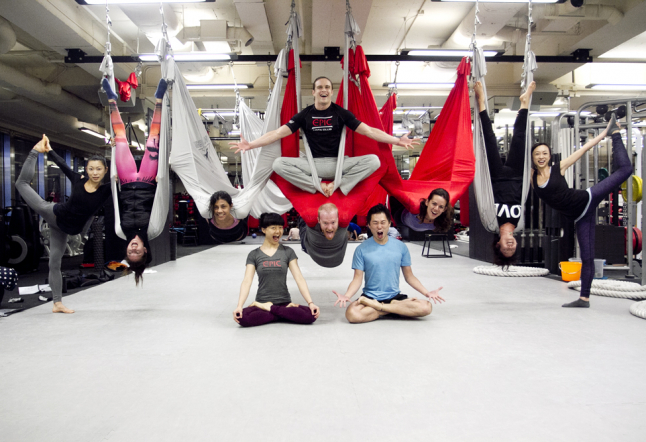 Despite close proximity to other gyms only a couple blocks away, Epic MMA has managed to distinguish itself with its wide range of martial arts and fitness classes and the unparalleled expertise of its instructors. They have created a community of fitness and health enthusiasts who love coming here to share their passion as well as work towards their own personal goals.
Epic MMA opened its doors in March 2012 with over 15,000 square feet of space filled with state of the art gym equipment, numerous punching bags, a boxing ring, cushioned floors and walls and much more in the heart of Hong Kong. It's motto "pushing limits, breaking boundaries" encourages you to challenge yourself, get out of your comfort zone and grow as a person not only physically, but mentally as well.
The variety of classes ranges from various Muay Thai, to Brazilian Jiu-jitsu, Crossfit to Antigravity Pilates, daily circuit training sessions and yoga classes, starting at 5 am with the last class being at 10pm on some days. From black belts to world championship titles, the instructors are hand picked from all over the world and are experts in their respective disciplines, ensuring your safety as well as inspiring you to challenge yourself more.
The classes are reasonably sized, making them more intimate and productive. Smaller class size also allows the instructor to help adjust your kick, punch, push up, hand stand, or whatever else it is that you're working on, helping you improve on your techniques as well as achieve your goals. Seeing and the results of your time and effort is highly addictive and I find myself planning my days around the classes I want to attend, and not the other way around!
Sandro and Darryl's strength and lengthening class helps me get lean, strong and flexible, while Mosi and Tum's Muay Thai boxing classes ensure I stay fit, toned and that my cardio levels never fall. I rarely miss Victor and Cora's morning yoga classes, and antigravity classes help decompress my spine as well as build core and body strength saving me hours I could be spending at a physiotherapist in the future.
If you want a gym with a great selection of classes, a great community of like-minded health enthusiasts, a no nonsense gym where the members come to work out, get fit and work on pushing their limits rather then take selfies in the mirrors to post on Instagram, you're in the right place.
Read next >> intuitive yoga – find the magic of your practice again