e'njoni cafe (DUPLICATE — TO BE DELETED)
Published: 03-07-2012 - Last Edited: 16-11-2022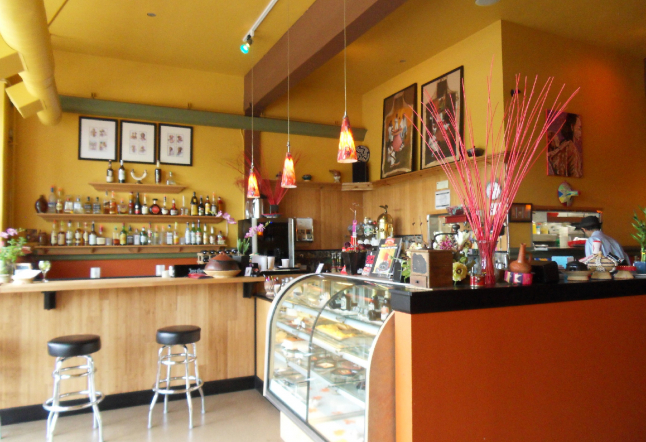 E'Njoni is a great place for Ethiopian and Eritrean food lovers to get a very inexpensive lunch or dinner. Although the restaurant does serve meat, many dishes are vegan and gluten-free!
E'Njoni is a very friendly and pleasant place to eat. The walls are a warm, bright yellow and orange, and the staff is extremely helpful.
Appetizers include fried plantains and fuul, a spiced fava bean dish with tomatoes, onions, peppers, and feta cheese. Mediterranean staples like hummus and falafel are also served.
Three vegan soups are available daily, but the star dish is the filling and delicious peanut yam. If you're not ravenous, you can make a lunch of a cup of peanut yam soup and French bread for only three dollars. But if you're hungrier and have a bigger budget, try the spongy injera bread and a few vegetable dishes. This is an especially good idea if you brought a friend with whom to share the real taste of traditional Ethiopian food.
E'Njoni has more than ten vegan vegetable dishes, including those made with chick peas, okra, sweet potatoes, beets, and red lentils. You can get a five-veggie combo served with injera bread for twelve dollars. This meal easily feeds two people and is a fun way to eat.
If you're lucky enough, the staff will be preparing a traditional Ethiopian coffee ceremony, another traditional treat for you to enjoy. You can also order anise or ginger honey tea from the tea menu. Or, why not try the Ethiopian beer or wine?
When in Rome…or should I say Ethiopia…
Read next >> YUJ Yoga with style