éminence organics skin care
Published: 21-09-2012 - Last Edited: 12-08-2021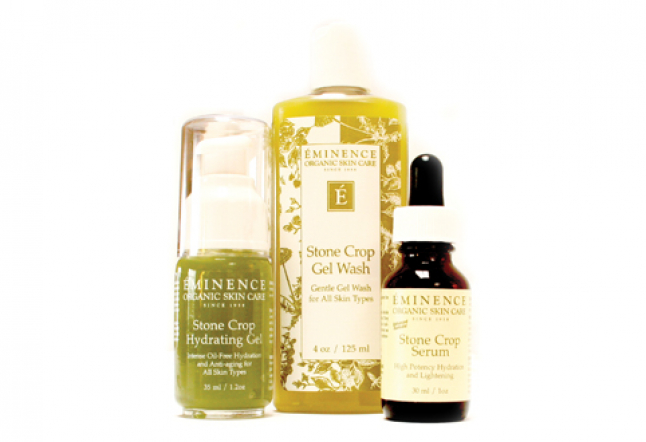 Éminence Organics Skin Care is so natural that you can see seeds and fresh fruit in your facial products. Users of this line are in for a truly exquisite spa experience.
All Éminence ingredients are grown in Hungary under organic conditions. There are a variety of cleansers, lotions, masques, serums, tonics, and sunscreens. Some of these nearly palatable products include Stone Crop, Quince Apple, Sour Cherry, Carrot Vitamin, Sugar Plum, and Gingko Biloba.
The Stone Crop Serum contains high potency hydration for sensitive and dehydrated skin types. The active antioxidants in the serum protect skin against free radicals. The gentle Stone Crop Gel Wash is safe for all skin types and cleanses without over-drying. Impurities and blockages are removed, leaving your complexion clear, bright and smooth.
Stone Crop Hydrating Gel contains anti-aging properties that reduce visible signs of aging and improves skin elasticity. This product gives oil-free hydration without stickiness, giving skin a supple texture.