earthwise ethnic eateries san francisco
Published: 16-03-2011 - Last Edited: 09-11-2022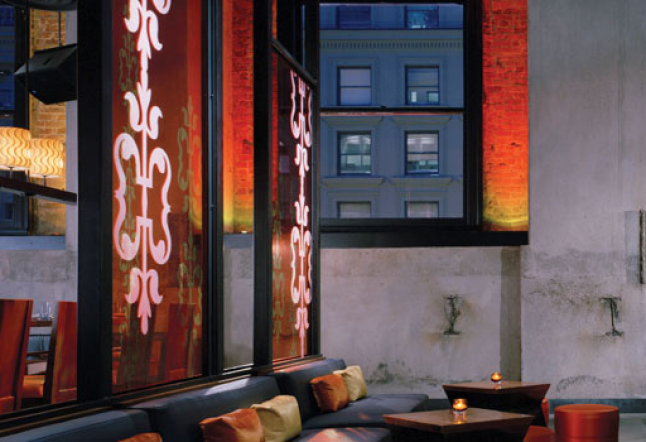 Eco-friendly restaurants are sprouting up across the country and yet establishments that have been folding earthwise techniques into their operations for years are getting little recognition. With the industry's profound impact on the environment (an estimated 70 million meals are served every day) supporting eateries that are making an effort to reduce their water, energy and resource consumption is just a good, simple thing to do. YT invites you to explore these five exciting establishments guaranteed to take you for a memorable culinary whirl.
1. STRAITS RESTAURANT
Tucked away into a noctilucent corner of the Westfield San Francisco Centre, where complex textures commingle, exotic aromas coalesce and the culinary cultures of Asia unfurl in a modern inversion of Singaporean cuisine. Chef Chris Yeo weaves the sensual and savory through this Feast of the Senses that extends to live music and translucent ambiance. Bountiful and earthwise, Straits recycles all of their fryer grease for use as biofuel.
845 Market St. Suite 597
San Francisco, CA 94103
415348.8881
2. BEADS OF INDIA AND GOURMET CURRIES
After thirteen years in Berkeley perfecting the art of gourmet curry, Beads of India offers regional Indian cuisine and fresh daily specials for under $12. Open every day, the owner's approach to serving gourmet dishes means using only organic and locally-grown produce, meat, grain and wild-caught fish. Transcend the common landscape of ethnic eateries and steep in the aromatics and authentic nature of what fine, Indian cuisine was meant to deliver.
2448 Sacramento St.
Berkeley, CA 94702
510.848.7684
Read next >> yoga in san francisco