dandy organic cafe
Published: 28-04-2015 - Last Edited: 30-10-2022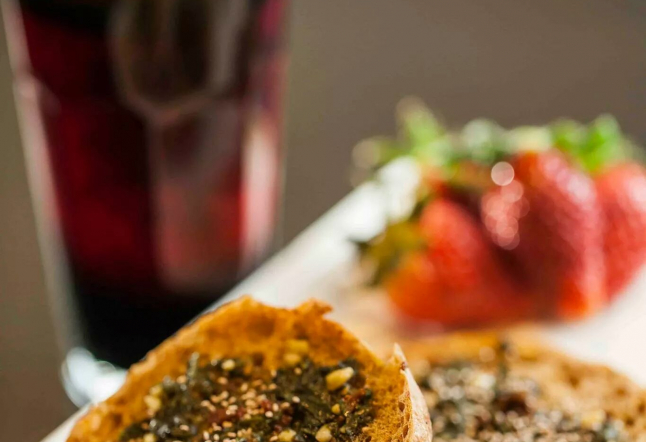 Tucked in one of the streets of Sheung Wan, this little gem has brought some variety to the organic food scene of the Western District. With its extensive menu, Dandy covers everything from super food juices, soups, mains and desserts. Everyday there is a different lunch and dinner set menu at very reasonable prices. Whether you are vegetarian, vegan, gluten-free or none of the above you will find something to please your buds.
Vivi, the founder, is a truly innovative chef who believes that food is a natural remedy. She combines Eastern and Western nutritional science we should eat for both, nourishment and enjoyment. Passionate about highest quality ingredients she only sources the freshest and highest quality ingredients without any nasty artificial preservatives and chemicals. Vivi also provides health consultation and regularly give health talks.
I really liked their beetroot and green juice, chicken salad and sea bass. The pumpkin pie or raw chocolate mousse and Dandy coffee (caffeine-free, made of dandelion root with a subtle nutty flavour) are the perfect ending to your meal. In addition, the menu provides the nutritional information so you know exactly how much protein, carbs and fat you're consuming. (I wish every restaurant did that!)
Vivi has launched her own product line of therapeutic condiments such as Alkaline PH balance pesto sauce, immune boosting high in antioxidants Three Lows Sauce as well as delicious vinaigrette and cooking sauces. I have tried acai berry and beetroot and can guarantee that it will add an exciting twist to your salad. You can find Vivi's unique brand 'Vilife' at Dandy Organic Cafe as well as an array of other super foods.
The place itself is super cozy, warm and friendly staff and calming green wall make it a perfect healthy lunch or dinner option.
Read next >> locofama