crate café | canggu
Published: 21-02-2018 - Last Edited: 15-11-2022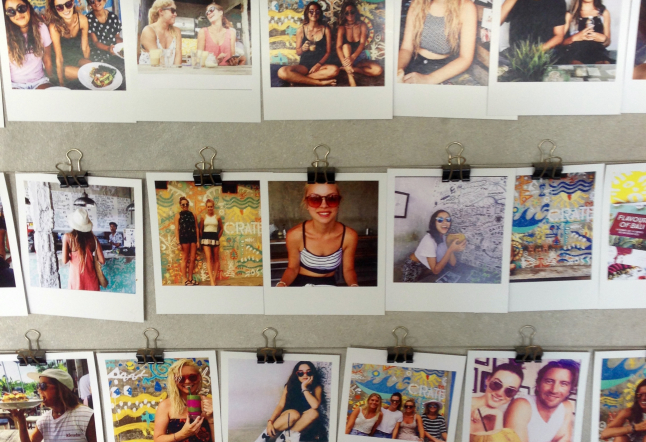 a surfer's joint in canggu
For something fresh, local and organic check out Crate Café; the hub for hungry vegetarians since 2014. Before the bustling Canggu climate, it established itself as the space for decent, home-roasted coffee for locals and expats alike.
Crate is deeply rooted in the Bali lifestyle. The shared beliefs and values of the staff, neighbors, thriving expats and tourists create a vibrant café community. Crate is inclusive, it is for everyone.
Crate has set up an organic farm for their own production of eggs, apples, dragon fruit and papaya. Not only does this naturally cut farming costs, but it ensures a better quality of produce. Papaya straws are chosen for sustainability, and the quest for a compostable coffee lid is ongoing.
For those in a hurry there's a new COLLAB menu. It takes minutes to rustle up. If your dish is taking a while, ask to try one of their organically grown apples – a delicious little appetizer for those who are really hungry.
Vegan and gluten-free options are available. The vegan burger formed with three multi-colored patties is served in a multi-seeded bun with rocket, creamy carrots, earthy beets and salty broccoli; a combination well thought out. The pesto dressing on the rocket was a delightfully sneaky little touch. More of that please!
If you fancy some fruit, this is the place to be. Crate has built its own image of what bowls and smoothies should look like. Fruit dangles everywhere, freshness oozing out. Flowers, chia seeds and colors pop along these concrete walls. The décor may be pastel, but the food is a vibrant rainbow.
Check out their concept store with local designers, as well as their pop-up gallery. The local artist changes once a month. Crate believes in keeping it local, keeping it simple.
For more info on Bali's best spots for the modern yogi STAY | SPA | PLAY | EAT | SHOP | YOGA – Download our ULTIMATE BALI GUIDE for free.
Read next >> superfoods in bali