Crafty Wonderland
Published: 01-05-2014 - Last Edited: 09-11-2022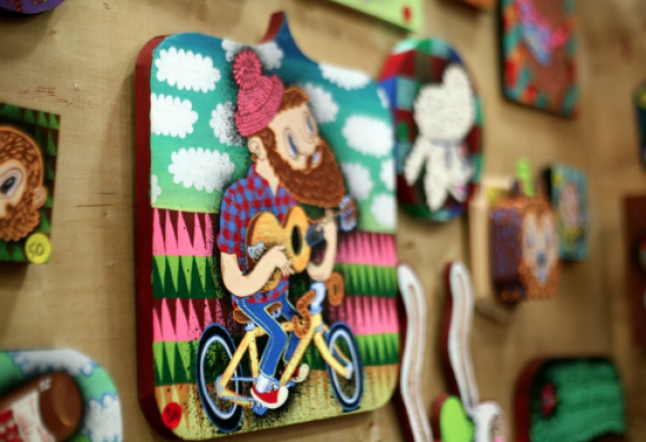 Crafty Wonderland started out as a much-anticipated twice-annual craft fair, but Portland art-preneurs Torie Nguyen and Cathy Zwicker decided to open a storefront as well. Now, locals and visitors can choose from oodles of locally-made arts and crafts. This store is one of the best places in town to buy gifts, souvenirs, or a little something for yourself.
Their store is located downtown, right across from Portland's main library. It started as a temporary pop-up store in November 2010, but has lasted well beyond that holiday season. Crafty Wonderland features 180 Portland artists. You can buy stationery, handmade lotions, T-shirts, knitwear, jewelry, magnets, handbags, and other crafty items. Zwicker says they try to appeal to a wide demographic, since all types of folks wander in.
If you're in town for Mother's Day or on the right weekend in December, you can visit the big Crafty Wonderland shows at the Oregon Convention Center. About 250 artists participate in these events. Vendors are divided into nine different categories: jewelry, clothing, accessories (e.g. handbags and belts), children's, knit/crochet, ceramics, body care, glass, and pre-packaged food. You can try Portland food products like nut butters, specialty chocolates, hot sauces, and teas.
Nguyen and Zwicker met at a women's craft collective called Portland Super Crafty back in 2002. Their backgrounds in business, retail, communications, and crafts add up to a successful store and renowned craft events.
Read next >> Bollywood Theater