como metropolitan
Published: 20-11-2017 - Last Edited: 16-11-2022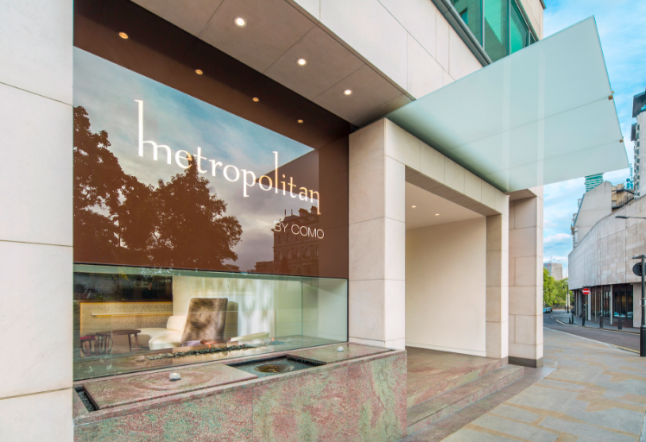 Located in one of London's most beautiful areas-Mayfair, COMO Metropolitan sits on the edge of Hyde Park, along Park Lane, within walking distance of some of London's most popular destinations. Established in 1997, the Metropolitan has become somewhat of an establishment in the London hotel scene, offering a luxurious stay that caters to many needs whether a business trip, family holiday or romantic getaway. While known for its great location, as well as infamous Japanese restaurant Nobu, COMO Metropolitan really stands out for its dedication to wellness, keeping the weary traveler healthy and happy while on the move.
COMO takes a holistic approach to wellness, threading this through the COMO experience at the Metropolitan. The rooms are simple and well designed, free of clutter, and created with efficiency in mind. Yoga mats (made with recycled tires) are provided in every room and more impressively still, they have yoga and meditation channels on their in-room televisions.
With the stresses of traveling in mind, their guided meditations (one for the morning and one for bedtime) are designed to help ease stress, offering a moment of grounding in a bustling city. While it can be easy to lose hold on your routines while traveling, COMO makes it that little bit easier to stay centered and healthy on the move.
For those looking for a little more pampering during their stay, COMO has their Body, Mind and Spirit wellness package, a 24 or 48-hour experience. The package is personalized to suit individual needs, with options ranging from yoga, personal training, meditation sessions, counseling, massages, foot baths and skin detox in their signature spa COMO Shambhala.
Food from the COMO Shambhala menu is provided, making sure you stay nourished throughout your stay with healthy and locally sourced food (when possible).
With all these treatments in mind, guests are invited to hand in their devices upon arrival… which will have many breathing a sigh of relief as those out of office emails are exchanged for a full day and night of relaxation.
Read next >> lush spa – a relaxing spa experience in central london