carol dickman yoga dvd: stretches and balances
Published: 03-05-2013 - Last Edited: 15-11-2022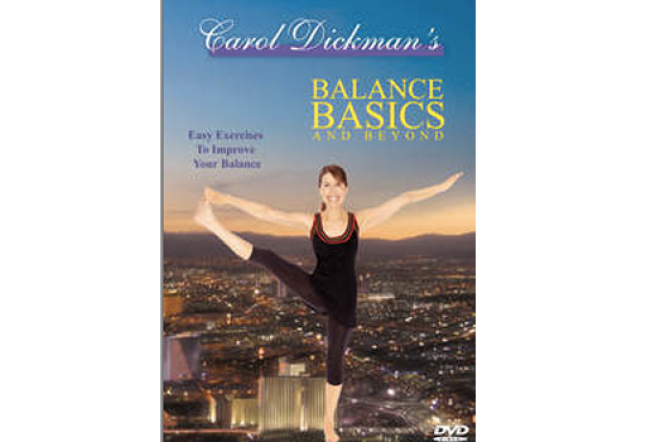 Carol Dickman has created a series of 3 yoga DVDs suitable for a general audience and those who are physically challenged. The format is accessible and Dickman's gentle guidance is perfect for the first-time yoga practitioner as well as those with more experience. The exercises are easy to follow and great fun to do!
SEATED YOGA offers simple, easy-to-follow warm-up stretches, breathing exercises, yoga postures and a relaxation exercise""all done while seated. It is suitable for the blind or visually impaired as well as a general audience. It runs 43 minutes.
BALANCE BASICS AND BEYOND, as the title implies, provides exercises to improve balance. It's geared towards seniors as well as those of any age who wish to improve their balance. The DVD has one segment especially scripted for the blind. It runs 53 minutes.
BED TOP YOGA guides listeners through a series of simple stretches and postures, ending with a soothing relaxation exercise done will lying down. Dickman's teaching style is simple, and she is a joy to listen to. The DVD can be easily followed by the blind or visually impared in addition to a general audience. It runs 33 minutes.
Carol Dickman's DVDs have won scores of accolades over the years and have been recommended by: Arthritis Today Magazine; The National Multiple Sclerosis Society; The Muscular Dystrophy Association; Weight Watchers Magazine; The National Amputee Coalition; The National Fibromyalgia Association; world-renowned author and lecturer Dr. Andrew Weil, cancer and diabetes support groups and hospice workers.
Carol Dickman is a professionally certified yoga instructor who has shared her expertise on The Today Show, CNN, Fox News and in NBC corporate headquarters. Her DVDs teach yoga to a diverse audience that includes those challenged by physical limitations.
Read next >> bare