breathing love: meditation in action
Published: 09-01-2018 - Last Edited: 09-11-2022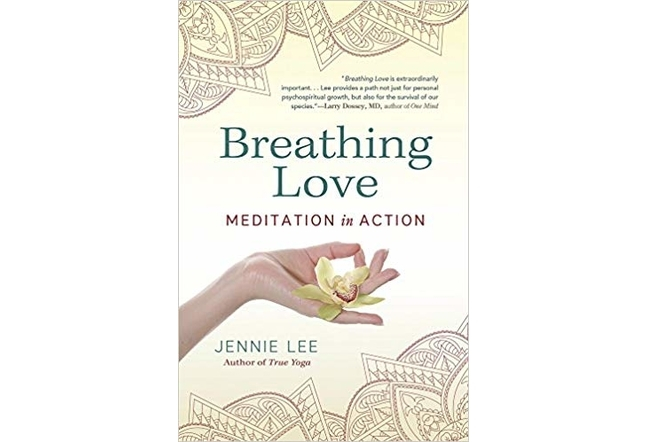 Breathing Love: Meditation in Action is in itself a spiritual journey, where Jennie Lee guides the reader through a personal inquiry into love and meditation.
Through a deep insight stemming from her rich background in ancient wisdom and daily practice, she transforms the pages of the book into both a spiritual teacher and a loving friend.
Lee's words are raw, real, and full of Bhakti (love and devotion) and will certainly meet you wherever you are currently standing on your spiritual path. Her open heart vulnerability allows readers to feel connected to and understand her on a deeply intimate and loving level.
Related>> Yoga & Meditation Teacher Training
She propels them forward through wholehearted introspection and inspiration. With infinite love and care, Lee provides accessible tools and daily practices that can be used by both beginning and advanced seekers of higher knowledge and Ultimate Truth.
Related>>> Ziva Meditation
As I dove deeper into this book, I felt Lee's teachings leap off the pages and resonate deeply within my own life. Now, I have begun to notice moments throughout my day where I pause and consciously choose to breathe out fear and into Love.
Lee offers simple practices that will not only transform your perspective on life but have also positively affect everyday interactions with yourself and others.
I would highly recommend this book to anyone interested in understanding the deeper essences of reality, and the nature of our very real human experience with love, as well as to fellow teachers and healers looking for resources to inspire and engage with others.
Read next >> hotel villa sayulita