body blitz
Published: 07-07-2014 - Last Edited: 03-11-2022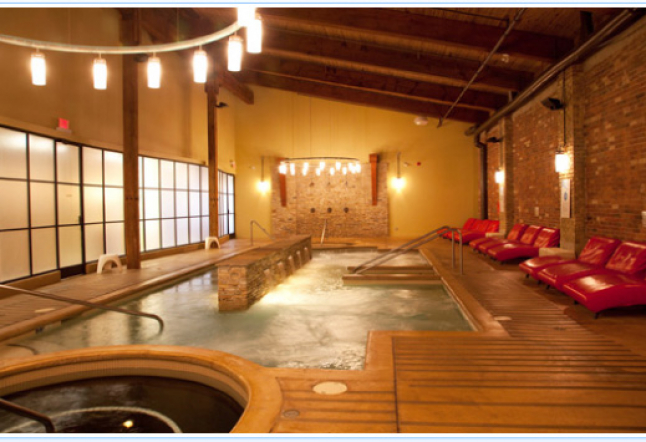 Body Blitz is a spa just for the ladies, which offers ancient, healing and detoxifying water circuits. If you are looking to relax, detoxify and replenish Body Blitz is the place to go. You will also find fun offerings such as body scrubs and body bakes.
If you want to sparkle like a diamond try one of the body glow treatments. You get to choose which body glow treatment you want: one popular option is the deluxe sweet ginger body glow which includes body wash, body scrub, warm milk treatment, grape seed body oil, scalp treatment, face mask, face serum, face moisturizer, hair wash and conditioner.
If you are in the mood for a nice rub down Body Blitz body massages include, Shiatsu massage, Therapeutic massage and Aromatherapy massage.
Many people come just to enjoy the waters and this is a great place to bask in some goddess time and if you invite some friends. If you or one of you friends has a birthday or wedding coming up soon this is a wonderful place to celebrate and relax!
The Body Blitz water circuits include, warm Dead Sea Salt pool which is perfect for the modern yogi as this pool promotes pain relief, helps improve joint mobility, and helps relax tired muscles. The Hot Epsom Salt pool helps to reduce muscle pain and inflammation as well as helping muscles and nerves to function well. The Cold Plunge pool is super invigorating and increases your body's energy levels and tightens pores, aiding in the detoxification process. Body blitz also offers an Infrared Sauna which provokes can create up to 3 times more sweat which aids in a powerful detoxification of the entire body.
Finally, you can sweat it all out in the Aromatherapy Steam Room with 100% humidity, it is great for relaxation, cleansing and toning the skin and supports the lungs to increase your pranayama practice!
Read next >> toronto yoga show 2014