bikram yoga in new york
Published: 13-03-2013 - Last Edited: 19-08-2021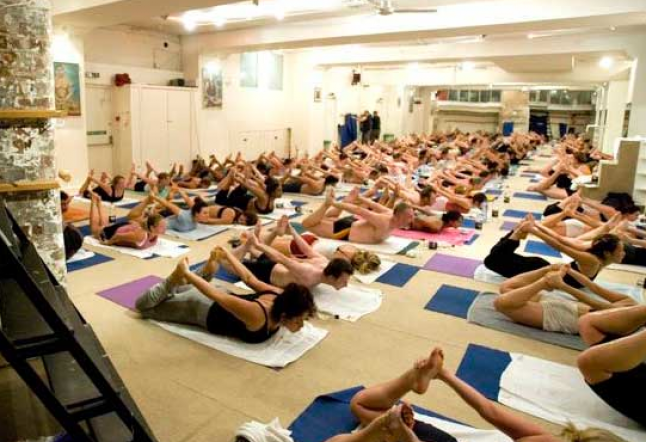 Picture a room of intense New Yorkers packed into a small space with temperatures reaching well over 100 degrees fahrenheit and what do you get? Well, despite the apparent irony, this initiative yields a much more relaxed, centered and happier New Yorker. Welcome to Bikram Yoga in New York. This style of yoga is definitely one of the hottest (literally) trends in yoga in New York today and is characterized by a set 26-pose series that New Yorkers love to perfect! While you are in town, if you are looking for a great way to connect mind, body and soul, Bikram Yoga in New York is definitely the experience to have. Started by Bikram Choudhury during his early "torture chamber" yoga sessions on the West Coast, Bikram Yoga in New York has been all the rage for the city's classic type-A, aggressive, achievement-oriented New Yorker.
Bikram Yoga in New York has finally met its quintessential yogi match; come out and join the rat race! Traditional Birkram Yoga (classical practice) in New York can be found all around town at Bikram Yoga Lower East Side, Herald Square, Harlem, South Slope and Grand Central among other locations.
Bikram Yoga has become so popular in New York these days that it has spurned its own style of Vinyasa Yoga known as "Hot Yoga" – not to be confused with Bikram Yoga which is a specific practice! Hot Yoga centers are popping up all over New York City these days. You can drop into New York Yoga's Hot Yoga Studio on the Upper East Side as well as swing by the latest import from Canada to the West Village – Moksha Yoga – for all your downtown hot yoga needs. If you are cruising the East Village scene and saving your pennies, you can always grab a class at Yoga To The People's Hot Studio where all the bohemian yogis meet NYU students for a sweaty donation based class.
The options are endless when it comes to both Bikram Yoga in New York and Hot Yoga in New York. For more information on these hot classes, check our yoga listing section and heat up your practice while you are in town!