meet the berlin yoga conference!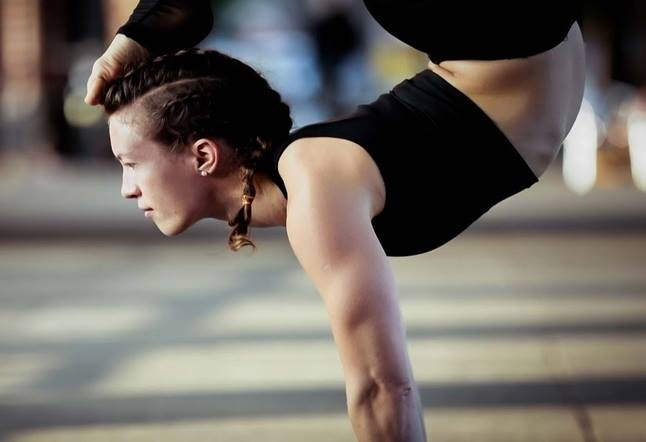 We first heard about the Berlin Yoga Conference 2019 in the end of last year. Promising to deliver an authentic yoga experience and to become Europe's most awaited-for yoga event, nonetheless it seemed quite far away. Not much longer! On May 12, 2018 the first pop-up event for the Berlin Yoga Conference 2019 is planned.

The aim is to give you a little taster for the conference and the presenting teachers and artists, with a full day of yoga workshops, meditation, lectures, multi-media presentations and community bonding time.

Anastasia Shevchenko, the founder and the managing director behind the project, has just recently announced the pop-up event. YOGI TIMES have prepared some questions to give you more information about what to expect.

YOGI TIMES: Anastasia, what's the idea behind the pop-up event?

Anastasia Shevchenko: I wanted to do something special that would give people a little feeling for the Berlin Yoga Conference 2019 and bring them together as a group around the project. For me it is very important to nurture a community – my feeling is that the Berlin yoga community is much too big and fragmented, with little opportunities to come together and create a common vision of the future. In the frames of the Berlin Yoga Conference, I would like to create an opportunity for individual and collective growth and transformation. In the process, it is my hope that everyone who is a part of the project feels welcomed and among friends, inspired to interact, to contribute, and to have fun in the process!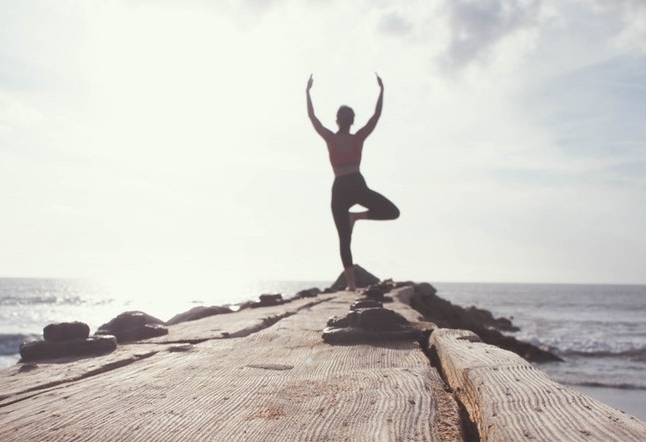 Credit Marion Michele

YT : What is the event program like?

Anastasia Shevchenko: It's very rich, unique, and insightful. We start the day with a dynamic yoga fusion class, accompanied by the healing vibrations of a live harp. I have discovered this amazing harpist from the UK, who for the past few years has been collaborating with various alternative health practitioners to encourage the healing processes in their subjects, using the harmonies of the harp to go together with the treatment.

After some community activities and multi-media presentations, we continue with a Katonah® Yoga workshop, which is a yoga method founded by Nevine Michaan that blends Hatha yoga with Taoist theory, making use of the nature's patterns found in the body and of the sacred geometry, with an aim to help the practitioner tap into the state of wholeness, leading to a life of integrity and happiness.

Then comes a breath awareness meditation, a lecture on the benefits of practicing yoga and meditating, finishing up with more community activities, with some room for pleasant surprises!

YT: Who is the event geared towards?

Anastasia Shevchenko: Both the Berlin Yoga Conference 2019, as well as all the upcoming pop-up events, are envisioned for a general audience with some background in yoga and/or other health-giving techniques, fitness programs, and methods. When creating the programming, I try to balance the idea of authentically representing yoga from all of its angles (physical, psychological, philosophical, and spiritual) and keeping it accessible and easy of understand. I hope to offer something of value for everyone, be they complete beginners or very advanced practitioners.

YT: How can one participate?

Anastasia Shevchenko: Anyone can participate, and there are many ways how one could get engaged! Before making the decision to come to the Berlin Yoga Conference on May 24-26 2019, or visiting one of our pop-up events in Berlin, one could first join our online community to connect with other yogis and to follow the development of the project. There are many ways one could actually help out: people passionate about writing have an opportunity to do some official blogging; individuals can offer their services for different types of volunteering tasks; interested in the project organizations could become collaborators; and business could look into starting to build some kind of long-term partnership.

YT: So when will the tickets be available for the Berlin Yoga Conference 2019?

Anastasia Shevchenko: Berlin Yoga Conference passes will go live together with the new website some time in April, with a very special promotion running for the first three months upon the launch. The pop-up event registration for the May 12 is already open and available through our website.

berlinyogaconference.org