bare
Published: 16-12-2012 - Last Edited: 15-11-2022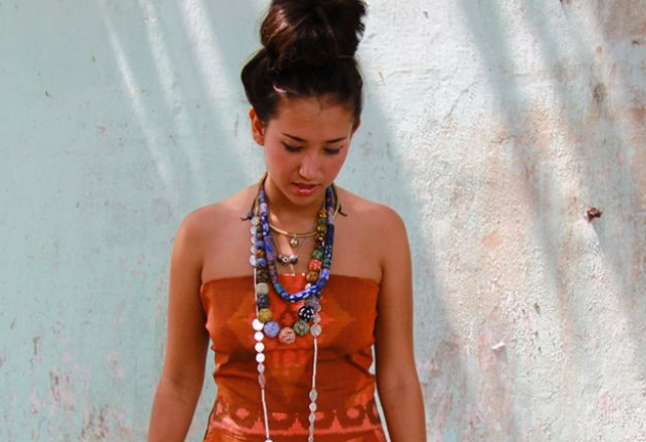 Australian born Sarah Leslie founded BARE to turn her artistic skills as a painter and graphic designer, to fashion and jewellery.With her first collection " Village" Sarah Leslie makes a big entrance.
Part Hippie Chic, part Bohemian, with material such as loomed ikat cottons, hand painted silks and precious metals, Indonesia (Sarah lives in Bali) comes as a strong influence in BARE definite style; romantic, chic and playful at the same time, with a sort of modern ethnic twist.3rd generation local artisans make their sterling silver plated, brass and solid sterling silver jewelries.
The designs are influenced by Indonesian tribal tattoo and carving artwork. Each piece is unique, holds the mark of its maker and is produced in limited quantities, simply made to order. Detailed quality craftsmanship and pleasing to the eyes colors make their first collection a truly unique handcrafted treasure to conquer.
With model and entrepreneur Annie Gauvreau recently joining the company, the launch of their new website and a future flagship boutique in Bali, BARE is taking a big turn from a mom's "do it all small company" to a worldwide brand.
For more info on Bali's best spots, including STAY | SPA | PLAY | EAT | SHOP | YOGA – Download THE ULTIMATE BALI GUIDE 2018 for free here:http://bit.ly/BALIGUIDE2018
Read next >> yoga spirit