The Evolution of the Chair
Published: 31-03-2012 - Last Edited: 09-11-2022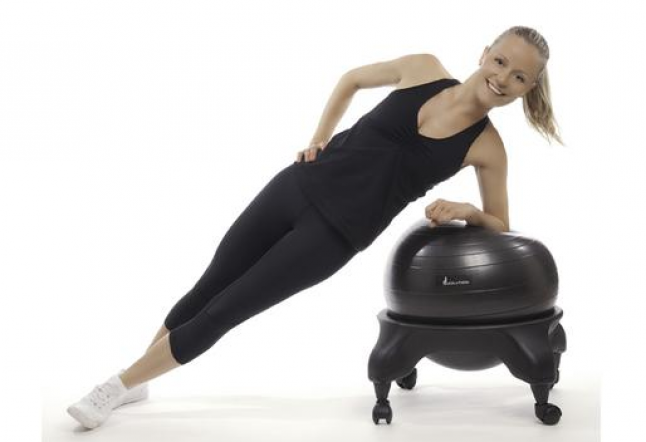 If you want to encourage proper spinal alignment and relieve spinal compression naturally, the Evolution Chair is a practical and healthy seating solution.
The Evolution Chair unites the benefits of active sitting (on a stability ball) with the convenience and mobility of a rolling chair. The back-less design creates an unstable surface to sit on, triggering your core to find the most efficient way to stay balanced. Health professionals refer to this as "active sitting", which strengthens your abdominals and back muscles, improves your balance and posture, and enhances your core stability. When you bounce the discs in your back receive and get rid of fluid while moving your vertebrae. Spinal movements demand an increase in blood flow to the area, which helps keep the discs nourished. Gentle spinal movements on a stability ball force oxygen filled fluid into your discs and expel waste fluid from the discs.
The ergonomic design of the Evolution Chair successfully passed rigorous testing by the Canadian Physiotherapy Association to achieve product recognition status. It comes in a Kit which includes risers to change the base height and attain a custom fit for correct ergonomic positioning, a stable rolling base, a high quality anti-burst stability ball, a pump and tips for stretches and strengthening exercises.
For a touch of panache, add a chic Ball Cozy. Made of soft stretch fabric, these stylish ball chair slipcovers fit all major brands of ball chairs. They come in a variety of colorful luxurious fabrics, each designed to add some swank to your home or office decor.
Read next >> amba taipei songshan