cashless at green school bali
Published: 28-02-2017 - Last Edited: 15-11-2022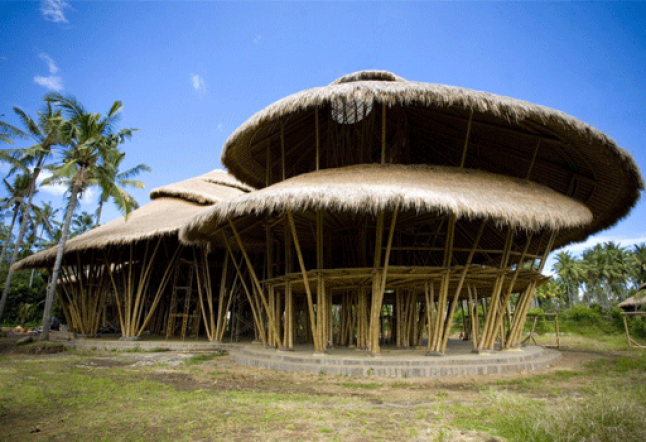 Recently, in the wake of an initiative to improve the nutritional value of American school lunches, my newsfeed was bombarded by pictures of gross-looking American school lunches with the hashtag #thanksmichelleobama, protesting against the change. While I cannot relate to my school lunches being disgusting, I can relate to something drastic happening at my school which seems out of my control.
In the fall of 2014, Green School switched from a place that is cash-friendly to one that only accepts a cashless card. As students of a progressive school, we are familiar with things changing every now and again. However, as with any new drastic shift, it is not always easy to adjust right away. The teachers and high school students were given the cards a week in advance to try out the system.
At first, there was much resistance, and complaints were made such as, "It's not fair, we didn't have a say in this change," and, "this is just so inconvenient." There were meetings held to try and get more justification on why the changes were made. I believe that most of the turmoil around the subject was due to a lack of communication from management to the rest of the school community as to why the system was changed. After all, it is much easier to protest something that does not seem justified.
To be perfectly honest, I was not instantly swayed by the new cashless system either. It didn't seem necessary, and I was spending far more money than I had before (as I could just swipe a card and get my food). Sometimes, half of my lunch time periods were spent waiting in a line to get money put onto my cashless card, and it was much harder to lend or borrow money for lunch if somebody forgot or had lost their card.
Being the "Green" School, every new idea that is brought to the table must be assessed on an environmental level. There was some criticism about how "green" these plastic cards really were. However, this issue has been resolved as you can now simply say your name or give a PIN number to get your food. From talking to other members of the school's community, questions were raised about other related issues, such as, "what do we do at bake sales?" or "what happens when foreign groups come to visit the school?" However, it is simply a fact that such struggles are normal when trying to adjust. I decided to talk to our head of school to further understand the rationale behind the new system.
From what I gathered, there were many reasons why we made this switch. First and foremost, going cashless enabled the school to track all financial records and purchasing trends. The management could see where all money was going, and track the most and least popular foods. Other reasons for the change included: hygiene (touching money and touching food is not a safe mix), and lost or stolen money. However, it could be said, if we do not trust our students to not steal or treat others with respect, what does that reflect about the community as a whole? This new system also closely resembles how money is dealt with in the "real world," and introduces students to the experience of handling their own electronic accounts.
The cashless system is a fairly new concept, though it has recently been implemented in some schools in the United Kingdom. Many schools have contacted Green School about our system, inquiring about its successes and implementation.
Now that some time has passed, the entire turmoil over this change is starting to feel more and more like a distant memory. Likewise, the #thankmichelleobama posts are few and far between. People adjust, but there are many ways to implement change, and some are more effective than others.
After being at Green School for some years, I have seen how many conflicts are created just out of differences in people's definitions of what it means to be "Green." There are a lot of approaches you could take, one being that the cards are plastic – which is unsustainable and perhaps an odd choice for Green School to use. I suppose we do not know for sure where the future of money is going, but Green School is going somewhere, and other schools are following.
Some say that money in itself is unsustainable, so if we are a leading "green" school, perhaps we could find an alternative method of payment altogether! There are so many unique and progressive things occurring at the Green School.
Stay tuned, as much happens here and the world is watching us.
Shanti is an aspiring journalist and world traveler. Here is a link to her blog and website: tulisan.greenschool.org – shantibalam.weebly.com
For more info on Bali's best spots for the modern yogi STAY | SPA | PLAY | EAT | SHOP | YOGA – Download our ULTIMATE BALI GUIDE for free.
Read next >> a guide to temples in bali