art of attention
Published: 30-03-2014 - Last Edited: 12-08-2021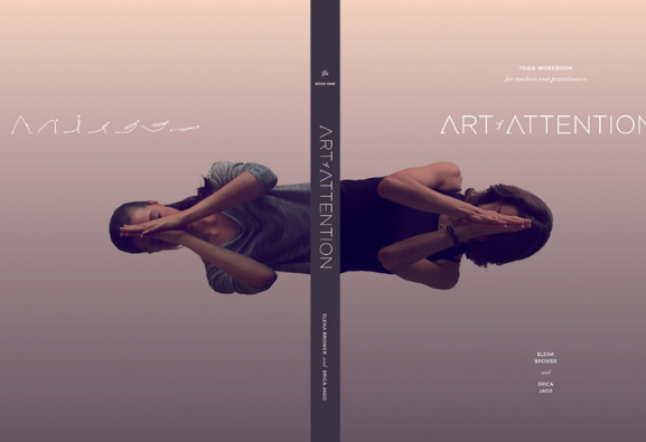 The Art of Attention is a yoga workbook written by Elena Brower and Erica Jago. Instead of the traditional yoga book, this workbook is full of beautiful imagery from the Black Rock Desert, soothing colors, and powerful intentions.
Brower and Jago divided the practices into three elements: Sankalpa, the Three Wave Sequence, and the Awakening. The sankalpa details the intention for a given practice. The practice then progresses through the opening of one's body, the Three Wave Sequence. Finally, the Awakening concludes the practice.
Each preface is thoughtfully written by well known yogis in popular culture, such as Gabrielle Bernstein, Donna Karan and Gwyneth Paltrow. Within each chapter is a flow sequence, a detailed alignment instruction, and cues to help one remain present throughout the practice.
As the book is highly interactive, there is plenty of space to journal your experience. The Art of Attention motivates one to practice, to contemplate, and to write.
Brower's years of experience teaching yoga and her innate ability to bring people deeply into their heart space are prevalent throughout this book.
Teachers, students, or anyone looking to deepen their modern day knowledge of yoga can benefit from reading Art of Attention. This book will leave you feeling connected to your practice and -most importantly- yourself.