whole health inner balance [permanently closed]
Published: 27-06-2014 - Last Edited: 09-11-2022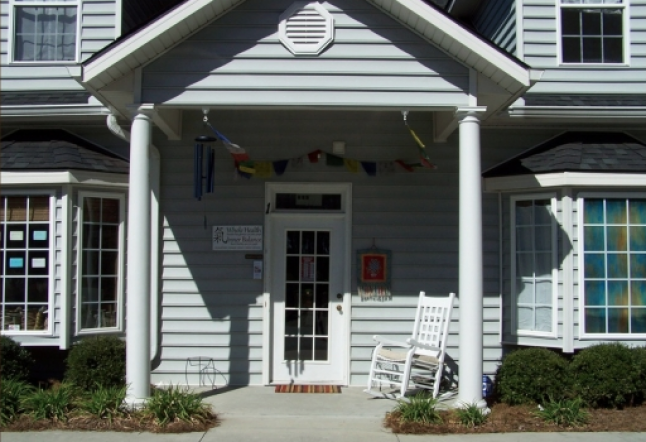 Tucked back on a side road in a rural town sits a small strip center. In the midst of these stores is a door leading into a holistic health sanctuary. Upon entering, guests are invited to remove their shoes and relax. Soothing music plays in the background, the lights are dimmed, and the air is refreshing. One of two ladies will be at her desk ready to assist you: Sandy or Kerri.
The Whole Health side of the business is run by Sandra Baughman, a licensed acupuncturist and massage therapist. Her mission is to provide clients with an effective form of health care through massage and acupuncture. A typical session involves the client getting acupuncture on their front (or back) and then lying there in a relaxed state for about thirty minutes, as each session runs about an hour. Baughman is sure to ask each and every client if there is anything bothering them or if there are particular areas she should focus on. Although one may be hesitant of trying acupuncture, Baughman makes the atmosphere and experience relaxing and enjoyable!
On the other side of the business is Inner Balance, the brainchild of Kerri Starkey. She is a Reiki Master, intuitive empathetic, and massage therapist. A session with Starkey will be conducted in her warm and inviting room: the walls are painted dark purple with beautiful images covering the walls – like the chakra colors painted in bright colors. Starkey's crystals hang from the wall, and the room always smells like a new essential oil. The room is also darkly lit, to induce a more relaxed state, with just candle light to keep from complete darkness. Starkey provides Reiki, massage, and energy medicine treatments (such as chakra clearing and readings).
Both women are kind and friendly. You can tell they are doing something that they truly love. Whole Health and Inner Balance strive to help clients bring their bodies back to balance. Make an appointment and get back into balance.
Read next >> brighter day natural foods