agoya loops
Published: 16-07-2014 - Last Edited: 26-10-2022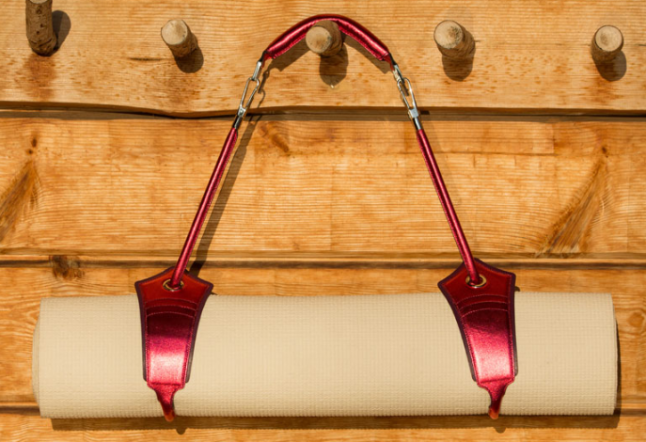 Take away the oversize gym bag and you are left with the appealing simplicity of the innovative Agoyoga Loops. Carefully crafted in Europe, extremely lightweight, the yoga loops are the new and elegant way to carry your mat in and out of class.
Roll your mat and wrap around the strap in a fast and simple gesture and put it on your shoulder"¦ready to go! You can carry it handbag or messenger style. The large part of the loops sits softly on the shoulder and therefore won't cut into your shoulder regardless of your mat's weight. You can use any thickness of mat and the loops will easily adjust to the mat. It's wonderful to know that your mat keeps drying and stays in the open air until the next class.
Comes in blue, black, fushia, purple and a vegan version made of a substitute for suede leather called alcantara. They also offer the Agoya Tote, a distinctive zen shape bag to pack your mat and a few other essentials.
This company has it down when it comes to packaging, the loops are delivered in a beautiful red and beige box making it the perfect gift for any yoga aficionada.
* A 10% off promo is offered to the Yogi Times readers – enter coder SOPHIEP – available at agoyoga.com
Read next >> PACT organic cotton clothing line