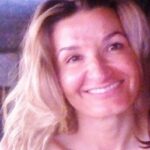 Lucie Middeldorf
I'm overjoyed you've arrived. I'd want to share a little about myself, my background, and why I'm here.
I've had nearly every form of heartbreak imaginable, a difficult upbringing, and an adulthood in which I constructed a latest edition of myself that I adore and honor.
What I've discovered is how vital our stories are. They assist us in assembling our fragments into something new.
And if we construct with love, they can assist us in creating something even better that we previously had.
When we are authentic, candid, and open about our experiences, we have the ability to transform our words into medication & our perspectives into wisdom. That is why I am here; you deserve love and attention.
I coach young adults aged 15 - 20 years old using a process-oriented approach called "Process Work." It is a form of alternative medicine that focuses on the interaction between the mind, heart, and body. It unites disparate aspects that produce conflict in order to achieve wholeness and harmony.
I hope that our chats will serve to remind you of your strength, reacquaint you with your resilience, and reintroduce you to your unique power and love of self.
Regards, Lucie
Empowerment, Self-Esteem, Mindfulness, Life Coaching, Authenticity Training, Holistic Psychology, Process Work are some of my specialties.
Education: Holistic counselor & psychotherapist, PACFA-accredited Metavision Institute Federation of Australia. Process-oriented psychology method that blends principles from Psychology, a collection of approaches linked with transpersonal psychology, and somatic psychology, as well as Buddhist and Taoist concepts of awareness.