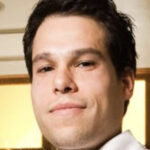 lee gross
Since 1999, Chef Lee Gross has studied macrobiotics, traditional cuisines, and alternative health.
He pursued career paths in the restaurant as well as retail food service industries after receiving classical culinary training and undergraduate diplomas from Johnson & Wales University throughout Providence, Rhode Island. Gross apprenticed with renowned chefs from across the country, including Daniel Bruce just at Boston Harbor Hotel as well as Philippe Jeanty at Domaine Chandon throughout Napa Valley, California.
He also worked for George Germon as well as Johanne Killeen at Providence's renowned Al Forno Restaurant.
Gross joined Executive Chef Tachibe from Chaya in 2005 as the M Café's opening Chef de Cuisine.
He now works as a private chef and chef for a select group of celebrities, specializing in macrobiotic gastronomy.
1 Articles Published
|
Follow: