YOGI TIMES is Your Lifestyle Media. You Are Doing It!
Published: 30-11-2011 - Last Edited: 06-11-2022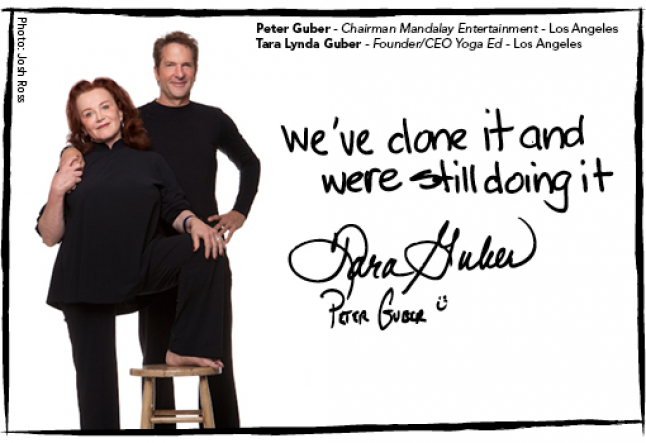 Sharing, contributing, inspiring others to live life to its fullest and bringing people together as a community has always been our main mojo!
You can read, write, post photos, advertise all that you are about, share and contribute your knowledge and passion, no matter where you are.
YOGI TIMES is as powerful as your involvement, and we are excited about this because we know that big shifts in this world start with small groups of people who take the lead.
See who has joined the "I AM DOING IT" campaign
A YOGI TIMES project
to raise consciousness &
make a difference!
– Raise consciousness with your skills & passion
in your city and your own community! –
just like…
Ashley Turner, Hala Khouri, Mia Haber, Seane Corn, Michelle Bohbot from Electric Yoga, Jason Frahm, Tony and Maren Guliano from Yoga at the Raven and Whole Foods, Keri and Hermas Lassalle from Sacred Jewelry, Janabai and Matt Amsden from Rawvolution, Ann Gentry from Real Food Daily, Tara and Peter Guber from Yoga Ed and Mandalay Entertainment, Eric and Julie Handler from Positively Positive , Lubna Salah from House of Shakti, Jonni Pollard with 1 Giant Mind, Spring Groove, Donna De Lory, Guru Singh, Scott Lewicki, Diana & Joel Alstad, Dave Stringer, Gabriel and Shanti Counsens, Zhena Musyka from Zhena's tea, Dharma Mittra, Eoin Finn from Blissology, Ally Hamilton from Yogis Anonymous, Anthony & Rebecca Benenati from City Yoga, and counting…
We invite you to "start doing it" too!
Sophie Parienti & Jc Gabler
Founders
Read next >> an interview with sridhar steven silberfein