Because of technological advancements, YTT certification may now be earned entirely online, thus expanding the pool of people who can benefit from it. In this piece, we'll discuss the pros and cons of using an online platform or program to earn your yoga teacher certification.
Also Read>>> 17 Best Online Yoga Teacher Training
Also covered are the most important considerations for picking the right online YTT course for certification.

After everything is said and done, readers will have a far better understanding of how to make the most of an online YTT experience thanks to discussions of possible problems experienced by people who pursue online certifications and recommended practices for success in these programs.
Key Takeaways
The advantages, prerequisites, curriculum, assessments, and technology needs of an online Yoga Teacher Training (YTT) program are discussed in detail here. It also discusses how to figure out whether a program is legitimate and how to get into that program, as well as how to pay for it.

There is also a discussion of certification's legal ramifications, chances for professional growth and promotion, mandatory ongoing education, and more. Exam preparation and the several yoga certification tracks are also covered in depth inside the table of contents.

Overall, this article provides helpful advice and information for anybody thinking about enrolling in an online YTT course.
Overview Of an Online Ytt Training
An online YTT training is a form of yoga teacher education that can be completed entirely online. It provides students the opportunity to gain knowledge and skills necessary for teaching yoga, without having to attend classes in person.

The program covers topics such as anatomy, philosophy, pranayama, meditation, sequencing, business management, and ethics. Upon successful completion of the coursework, participants are awarded a certification in Yoga Teacher Training (YTT).
The primary benefit of taking an Online YTT class is flexibility; courses may be taken at any time from anywhere with an internet connection. Students who choose this option have more control over their learning schedule, allowing them to work around family or job commitments.

Additionally, an Online YTT courses typically cost less than traditional programs due to lower overhead costs associated with delivering instruction online versus in person.
Given the proliferation of online options available today, it is important to research different programs carefully before making a selection.

Key factors worth considering include curriculum structure and content covered by the program; faculty credentials; availability of mentorship opportunities; student feedback ratings; required equipment and materials needed to complete assignments; tuition fees; duration and format of the course; as well as whether or not there will be access to live lectures or recordings post-course completion.
Making sure all these elements align with one's objectives will help maximize chances of success when pursuing an Online YTT certification.
Benefits Of Completing An Online Program
Completing an online YTT program can provide numerous benefits. One advantage is the convenience of taking courses remotely and on one's schedule. Students do not need to move or make travel arrangements to attend class, as they can access course materials and videos from anywhere with an internet connection.

Additionally, video conferencing technology allows students to have a virtual classroom experience where questions can be asked and answered in real time by instructors.
Another benefit of completing an online YTT certification is cost savings due to reduced overhead expenses.

Without needing physical classrooms and other associated costs that come with traditional learning settings such as textbooks, student fees, transportation, etc., these funds can be redirected into providing quality instruction at a lower price point than most brick-and-mortar programs offer.
Also Read>>> RYT Meaning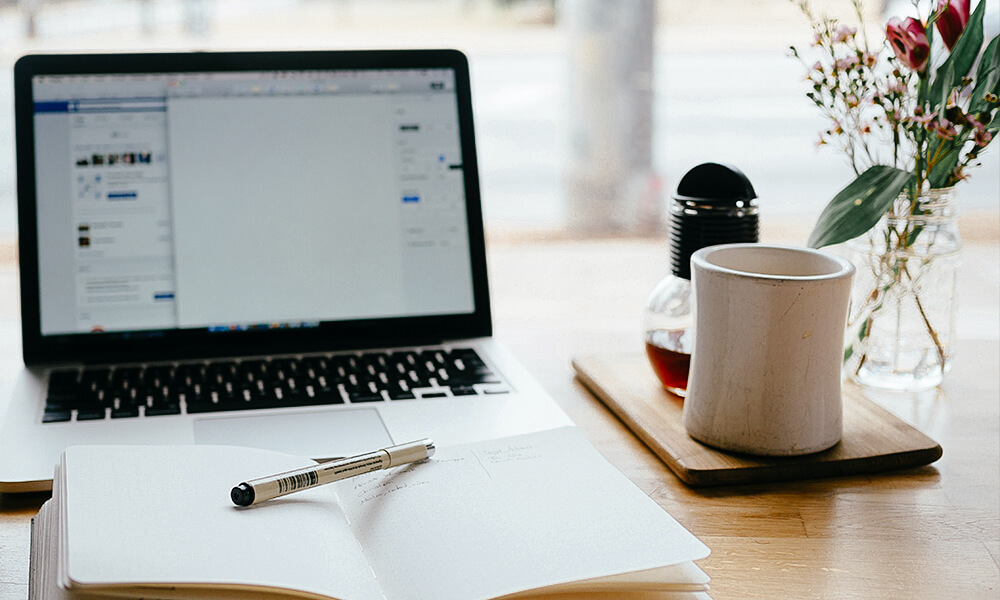 Furthermore, since there is no time limit placed upon completion of the curriculum, students may take their time which makes it easier for them to absorb the material without feeling rushed or overwhelmed.
Moreover, the quality of instruction offered through online YTT certifications often rivals that of more expensive offline programs due to the ability of instructors to draw upon electronic resources like podcasts, articles, webinars, and other multimedia tools; thus giving students more comprehensive educational experiences than those found in some traditional institutions.

Additionally, participating in an online setting can give greater access to experienced teachers who might otherwise be unavailable due to geographical location or scheduling constraints.
Overall, completing an online YTT program provides many advantages including being convenient and cost-effective while also enabling access to high-quality education regardless of geographic location or availability issues.

Therefore making this type of training is ideal for individuals interested in pursuing yoga teacher certification but unable or unwilling to commit fully to a full-time program.
Understanding The Different Types Of Certification Programs
YTT (Yoga Teacher Training) certifications come in a variety of forms. Depending on the school, program structure, and curriculum, different types of certification levels can be attained after completion. Each type of YTT certification requires unique qualifications to receive an official certificate.

It is important to understand the various options available for gaining certification as a yoga teacher before making any decisions about which course or level is right for you.
The most basic form of yoga teacher training is the 200-hour foundational program, also known as Level 1 Certification. This beginner's program provides students with fundamental knowledge and skills essential for teaching safe and effective classes within their skill level.

After completing this course, graduates are often qualified to teach beginners' classes at studios and gyms as well as build private clientele.
For those looking to expand upon their existing knowledge and expertise, advanced certifications provide more specialized instruction through higher education courses such as 500-hour programs.
Also Read>>> 17 Best Online Yoga Teacher Training
These curriculums focus on deepening students' understanding of anatomy, therapeutics, philosophy, business practices, and other areas related to teaching methods. Many graduates from these programs go on to develop successful careers in specialties like prenatal yoga or therapeutic adjustments while others open up their own studio space or become teachers and trainers themselves.
No matter what kind of YTT certification one chooses to pursue, it is important that one do some research beforehand into the details offered by each program so they make sure they get exactly what they need out of their training experience.

Through a proper evaluation process that takes into account factors such as costs associated with tuition fees, the time commitment needed for study sessions, and travel arrangements if necessary, anyone considering pursuing a YTT certification will be able to find the best option for them without having difficulty making informed decisions about where to start learning about this ancient practice.
Prerequisites For Enrollment In An Online Ytt Course
Enrolling in an online YTT course requires certain prerequisites. Firstly, prospective students should have a basic knowledge of yoga and its different forms. It is recommended that they take at least one or two classes with a certified instructor to understand the basics of alignment and proper technique before enrolling in an online YTT program.

Additionally, applicants need to be physically fit enough to complete the coursework requirements as well as any physical practice components involved.
Secondly, all prospective students must demonstrate their commitment by submitting a written application and providing proof of successful completion of previous coursework related to yoga theory, philosophy, anatomy, and physiology.

In addition, some programs may require additional documents such as resumes, references from former teachers or employers, and/or essays about why the student wishes to pursue this type of certification.
Thirdly, most YTT courses will also include practical components which require participation outside of traditional class time.

These activities may involve field trips or other external opportunities for immersive learning experiences; therefore, having reliable transportation equipment is necessary for full involvement in such components.

Furthermore, depending on the specific program requirements, some programs might suggest that participants purchase special props such as mats or blocks for use during instruction sessions.
Finally, many online YTT courses provide access to instructors via email or video chat so that questions can be answered quickly and efficiently throughout the program.

To ensure maximum engagement between teacher and student throughout this process, participants must possess appropriate technology tools including computer hardware and software along with high-speed internet connection capabilities.
Required Coursework And Exams
Having explored the prerequisites for enrolling in an online YTT course, this section will now discuss the required coursework and exams.
Coursework is a crucial part of any yoga teacher training program, be it in-person or online. Online programs typically require students to complete assignments such as writing essays, creating lesson plans, making audio recordings of classes they have taught, and completing quizzes on their understanding of concepts discussed during lectures.
Also Read>>> 17 Best Online Yoga Teacher Training
The number and type of assignments may vary depending on the specific program. Students should read carefully through all course materials before beginning the program so that they know precisely what is expected of them throughout their studies.
The final step before graduation from an online YTT program is taking one or more exams.

These tests are designed to evaluate how well students comprehended key concepts covered in lectures and other materials throughout their courses. Generally speaking, exams will focus on topics such as anatomy, yogic philosophy, alignment principles, hands-on adjustments, teaching methodology, and sequencing skills.

Depending on the school offering the program, these tests can take various forms including multiple-choice questions, written answers, or verbal presentations about certain topics. Students must work hard to ensure they understand all aspects related to each subject area to pass their exams with flying colors!
Graduation from an online YTT requires mastery over both theory and practice-based knowledge – demonstrated through successful completion of all coursework requirements and passing exam scores.

Upon successfully fulfilling all necessary components and graduating from the program, participants can then apply for official certification as a Yoga Teacher which allows them to teach yoga professionally around the world!
Technological Requirements For Online Learning
To successfully participate in online learning, students must have access to an adequate computer system and a reliable internet connection. This can be a desktop or laptop computer with either Windows or Mac operating systems, as well as software that is compatible with course materials.

It is also important for the student to ensure that their browser is up-to-date, as some courses may require specific versions of browsers such as Chrome, Firefox, Edge, or Safari. In addition to these requirements, it is helpful if learners are familiar with basic computer functions such as text editing and file management.
In terms of technical support resources, many institutions provide tutorials on how to use course delivery platforms like Blackboard and Canvas. Online forums and discussion boards are available where participants can ask questions about topics related to their coursework.

Additionally, most universities offer IT helpdesks where they can get assistance with any technical issues they might experience while taking part in virtual instruction.
It is recommended that students take the time to become comfortable using online tools before beginning classes in this format.

Familiarizing oneself with different applications will make navigating through them easier during the duration of instruction.

Furthermore, having a backup plan in place should issues arise is advised; this could include having another device ready at hand so courses are not disrupted due to technical difficulties.
Also Read>>> 17 Best Online Yoga Teacher Training
By preparing ahead of time and becoming knowledgeable about the technical requirements necessary for successful participation in online education programs, students will be able to enjoy all the benefits associated with attending school from the comfort of their own homes.
Evaluation Of Curriculum And Instructors
The evaluation of curriculum and instructors is an important part of any online YTT program. The purpose of the evaluation process is twofold: to ensure that students are receiving quality instruction, and to provide feedback to faculty on how they can improve their teaching methods.

To this end, a variety of assessment tools have been developed by online YTT programs to evaluate both curriculum and instructor performance.
One tool used to assess the effectiveness of course materials is the questionnaire. This survey typically asks questions about student understanding of key concepts as well as opinions on overall content delivery.

Student surveys can also be used to measure satisfaction with certain aspects of the course such as structure or organization. In addition, classroom observations may be conducted by program administrators to give more detailed feedback regarding lesson plans or instructional techniques.
Instructor evaluations often involve direct input from students following each class session. Programs may ask students to rate different components related to teaching style such as knowledgeability, clarity, ability to engage learners, use of technology, etc.

Results from these assessments help determine if improvements need to be made and what areas should receive additional attention during future classes.

Additionally, some programs utilize peer reviews among peers for instructors to gain valuable insight into their teaching practices from other experienced individuals within the field.
In summary, assessing curriculum and instructors plays an essential role in ensuring that all participants involved in an online YTT program have positive experiences which result in successful outcomes for everyone involved.

Evaluation instruments are designed specifically for individual courses so that data collected accurately reflect changes needed within specific elements being assessed.

Through this process, it becomes possible for programs to continually modify curricula and refine instructor approaches when necessary to guarantee high-quality educational opportunities for every learner enrolled.
Applying To Accredited Programs
There are a variety of accredited programs available for individuals wishing to obtain an online YTT certification. The first step in applying is researching which program best meets the individual's needs and interests.

It is important to consider the requirements, cost, duration of the course, accreditation status, and any other pertinent information when making this decision.
Once a suitable program has been identified, it is then necessary to apply online. During this process, applicants will be required to provide personal information such as name, address, and contact details; they may also need to supply additional documentation such as proof of identity or educational qualifications.

Depending on the school or organization offering the program, there may also be different application fees associated with the submission of the form.
The final stage in applying for an online YTT certification is completing all relevant paperwork required by the program provider.

This often includes signing contracts regarding payment terms and understanding the obligations that must be fulfilled during each module or seminar within the course itself.

Additionally, some providers may ask students to sign non-disclosure agreements related to any confidential material encountered during study sessions or research projects.
By ensuring thorough preparation ahead of time – including researching suitable programs and familiarizing oneself with specific application processes – prospective students can make sure their applications are successful when submitting them for consideration for an online YTT certification program.
Financial Aid Options
Following an application to accredited online YTT programs, students may be eligible for a variety of financial aid options. Tuition assistance is available from the federal government and private lenders in the form of grants, scholarships, loans, or work-study opportunities.

Grants are funds that do not need to be paid back; this type of funding is often based on financial need. Scholarships may also be awarded without repayment requirements; these awards can vary widely by school, but many are merit-based or have specific criteria related to community service or academic achievement.
Loans require repayment with interest after graduation and they come in two forms: federal student loans and private student loans.

Federal student loan programs provide low-interest rates with flexible terms and conditions, while private student loans typically offer higher limits than those provided by federal loans but come with fixed interest rates and fewer protections against defaults.

Work-study programs allow students to earn money toward tuition expenses through part-time employment during their studies.
Researching each option thoroughly is important when deciding which type of financial aid best suits individual needs.

Prospective students should contact potential schools directly for further information about how to apply for financial aid packages as well as any applicable deadlines for submission.

Additionally, it is helpful to research scholarship databases for additional sources of funding such as professional organizations or local businesses that may provide supplemental support for particular courses of study.
To maximize the availability of tuition assistance, exploring all available resources is recommended before making a final decision on financing options for online YTT certification.
Preparing For Final Certification Assessment
When preparing for the final certification assessment, it is important to understand what will be expected of a student to pass. The overall goal is to ensure that individuals are well-versed in the topics covered by the online YTT program and have an understanding of how they can apply these skills professionally.

To do this, students should review all materials provided by their instructor or facilitator before taking the assessment. This includes any written course material, lectures, videos, and other visual aids used throughout the program.
In addition, students should actively participate in discussions with classmates during lessons as this can help them gain perspective on different approaches to solving problems posed during class.

It is also recommended that students take notes throughout each lesson so they can refer back to key points when needed later on. Additionally, practice tests may be available which allow learners to test their knowledge base and better prepare for the real thing.
Completing assignments related to course material is also beneficial since they provide tangible evidence of learning progress while offering opportunities to hone problem-solving skills essential for success on the exam.

Finally, a good rule of thumb before attempting a certification exam is ensuring one has enough restful sleep beforehand and allowing plenty of time on test day in case extra attention needs to be given to certain questions or if technical issues arise. Taking steps such as these allows prospective candidates who are adequately prepared for their upcoming certification assessment.
Continuing Education Requirements
Online yoga teacher training courses provide the necessary knowledge and skills to become a certified yoga instructor. While becoming certified is an important step in any career, it is not the end of the journey.

To ensure that instructors remain up-to-date on the latest developments and research within their field, continuing education requirements must be met.
Continuing education helps keep instructors knowledgeable about best practices and safety protocols for leading students through asanas—yoga poses.

It also helps them stay informed about advancements in technology impacting teaching methods or new health benefits associated with certain postures.

Meeting continuing education requirements is a way for instructors to further develop professionally and maintain certification status by demonstrating a commitment to continuous learning.
The amount of continued educational hours required per year varies from country to country depending upon governing bodies such as Yoga Alliance (YA).

In some countries, online YTT course providers require additional certifications beyond YA's standards before they will certify graduates as teachers. Therefore, prospective students need to do their research thoroughly before enrolling in an online program.
To remain current and compliant with individual licensing boards or organizations like YA, successful completion of ongoing educational activities may be necessary each year after completing initial certification.

These activities can include taking additional courses related to anatomy and physiology, participating in webinars or conferences held by accredited institutions, attending local workshops led by experienced professionals, or writing articles published in industry publications.

Ultimately, these activities help foster growth both personally and professionally while ensuring that practitioners are well-equipped with the tools needed for success as qualified professionals.
Professional Networking Opportunities
YTT certification provides professionals with many networking opportunities. Networking is beneficial in a variety of ways, as it allows individuals to gain knowledge and support from others in the same industry.

The YTT community offers several resources that can be used to build meaningful networks and foster relationships. Professionals have access to online forums, groups, and events where they can meet other like-minded people who are also interested in yoga teaching.

They can discuss their experiences and learn more about what it takes to be successful within the field of yoga instruction. Additionally, attending conferences or joining relevant organizations can provide an opportunity to connect with experts and further one's education on various topics related to yoga teaching.

Furthermore, participating in regional associations or local teacher training allow members of the YTT community to become acquainted with fellow instructors while learning new techniques and skills.
Finally, professional membership websites offer another excellent way to network within the YTT sphere by allowing users to search for potential contacts based on geographic location or area of expertise.

These sites generally feature profiles containing information such as educational background, experience level, specialties offered, contact details, etc., which can help facilitate communication between professionals looking for advice or career guidance.

As networking has significant benefits for both personal development and career progression, YTT-certified professionals should consider taking advantage of all available networking opportunities provided through this program's numerous outlets.
Career Advancement Potential With Ytt Certification
The potential for career advancement with a YTT certification is vast. With the knowledge and skills gained from taking this course, professionals can gain access to higher positions within their company or even pursue new careers in other industries.

The certificate also provides an opportunity for individuals to demonstrate competency in yoga-related topics such as anatomy, physiology, alignment principles, philosophy, and teaching methodology.

Moreover, having a YTT credential enables practitioners to better understand the body's unique needs during yoga practice – ultimately helping them become more efficient teachers.
In addition to providing prospective employers with evidence of expertise in specific areas related to yoga instruction, those who have achieved a YTT certification may be eligible for additional benefits or even salary bonuses.
Also Read>>> What is an average yoga instructor salary
This form of recognition allows professionals to set themselves apart from others applying for similar positions by showing that they possess above-average qualifications.

Furthermore, organizations offering specializations or subspecialties often require practitioners with certifications so holding one gives applicants an edge over the competition when looking for jobs in these fields.
Yoga teacher training not only provides individuals with professional credentials but also serves as a way for experienced practitioners to deepen their understanding of the practice and build upon existing knowledge.

By attending workshops on specialized topics like sequencing classes or therapeutic applications of yoga postures, certified instructors can expand their skill set and improve upon current techniques used while teaching.

They may also receive formal feedback from senior colleagues which helps strengthen the abilities necessary for delivering quality instruction.
Having a valid YTT certification opens up numerous possibilities for personal growth and development both professionally and spiritually through continued education and application of acquired concepts. Individuals interested in furthering their career paths should consider getting certified as it can provide innumerable benefits throughout various stages of life.
Legal Implications Of Becoming Certified
Obtaining a YTT certification has many legal implications. Before registering for a program, individuals should be aware of their local laws and regulations regarding yoga teaching.

Many countries have specific rules regarding the qualifications needed to teach yoga classes or offer services as part of private practice; this may include having an up-to-date certificate from a recognized institution.

Depending on where one intends to work, certain additional requirements such as first aid training might also need to be completed before being able to teach professionally.
Certified teachers must be aware of the relevant professional codes of conduct when working with clients, particularly when dealing with sensitive information shared during sessions.

Some jurisdictions require registered professionals to carry liability insurance to protect themselves against potential lawsuits resulting from negligence or misconduct while offering services.

Prospective students must check if they need such coverage before enrolling in any type of training program and make adequate arrangements beforehand.
In addition, qualified instructors must always comply with all applicable copyright laws when creating promotional materials, lesson plans, or other forms of intellectual property associated with their business activities.

This means obtaining permission before using images or text produced by another person without infringing on any existing copyrights held by others.
Failure to adhere to these guidelines can lead to costly financial penalties and even criminal prosecution in some cases; therefore it is imperative that those considering becoming certified take the time necessary to understand and abide by all relevant legislation governing their profession before taking on responsibilities related to teaching yoga classes or providing therapy services.
Exploring The Different Yoga Certification Specializations
Once the legal implications of becoming certified have been thoroughly considered, it is important to explore the various specializations in yoga teacher training (YTT). YTT disciplines include Ashtanga, Hatha, Vinyasa, Iyengar, and Restorative Yoga. Each specialization has its unique focus and purpose.
Ashtanga focuses on a set sequence that consists of asanas or poses linked with breath control.

This form builds strength and endurance while promoting flexibility. The goal of this type of practice is to purify the body through physical exertion leading to improved stability and steadiness of mind.
Hatha emphasizes alignment principles and proper use of props such as blocks and straps during postures.

It allows practitioners more time to go deeper into each pose which helps create balance within the body by working both sides equally. Additionally, pranayamas are used to channel energy throughout the entire system creating an overall calming effect for students.
Vinyasa involves movement from one posture to another using conscious breathing techniques to build heat from within the body's core muscles. Its dynamic flow links together sun salutations with postures that increase flexibility and strength as well as cardiovascular conditioning that elevates the heart rate to boost metabolism.
Iyengar uses correct alignment focusing on precision when transitioning between poses so that maximum benefit can be gained from each exercise.

Props like bolsters, blankets, and chairs help facilitate longer holds allowing for greater release of tension held deep within connective tissues; thus prompting a therapeutic approach towards recovery from injury or illness.
Restorative yoga is a highly restful practice utilizing passive stretching combined with meditation practices aimed at restoring balance in the body-mind complex helping reduce stress levels while improving overall well-being.

These classes often incorporate essential oils along with gentle music during savasana or the final relaxation period enabling students to completely relax deeply before ending the class session concluding their experience feeling refreshed after every practice session they attend.
Conclusion
YTT certification is a valuable asset for those seeking to expand their career opportunities in the fields of yoga and wellness.

With a variety of different programs available, individuals have the opportunity to explore various specializations while gaining an understanding of the necessary prerequisites and coursework required for YTT certification.

Completing this type of program offers numerous benefits such as improved professional networking relationships and greater potential for career advancement. Additionally, it is important to consider the legal implications associated with becoming certified so that one may be aware of any requirements or restrictions when practicing in certain areas.

Overall, YTT certification can provide beneficial knowledge and skills which can help open up new doors both professionally and personally.