yoga studio owners speak up at yoga journal conference
Published: 06-11-2012 - Last Edited: 19-08-2021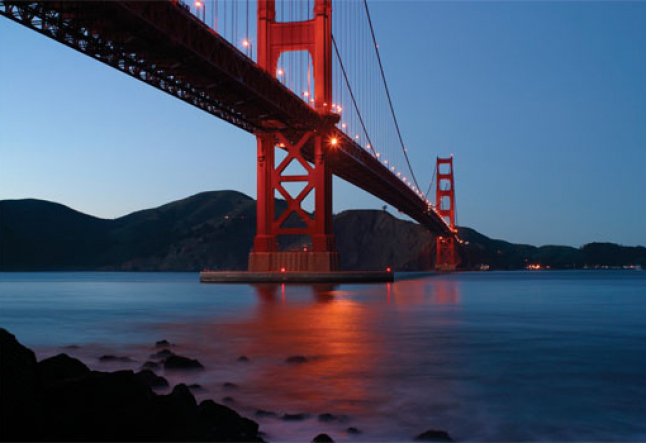 Yoga Business Studio Tips Success Competition
For individual yoga practitioners, the local yoga studio can be a sanctuary. It's a place to shed shoes, cell phones and personas and discover new ways of being human. It's a place to revitalize and re-inspire.
For yoga studio owners and managers, it may be a sanctuary, but it's mostly a business. That doesn't mean they necessarily see themselves as cut-throat competitors or soon-to-be moguls, but they have to come up with the rent or mortgage money every month. Their fundamental responsibility is to keep the studio alive and well, in other words: in business.
Alive and well is not just about the finances, but it ultimately comes down to finances. You could have a beautiful, nurturing space with excellent teachers, and a dedicated core of practitioners, but if the studio doesn't bring in more dollars than it spends, pretty soon the studio doors will close and that amazing doorway within each practitioner will be compromised. Teachers, students, clothing manufacturers, authors, musicians – no one wants that!
At the Yoga Journal San Francisco Conference some time ago, a panel of studio owners and managers gathered to talk frankly about the visions and realities of keeping the lights on in the shakti building. The participants were: Tim Dale, co-owner of Yoga Tree studios in San Francisco; Joan Barnes, founder of YogaStudio Mill Valley which sold to YogaWorks; Rob Wrubel, co-founder of YogaWorks in Los Angeles; Cyndi Lee, owner of Om Yoga Center in Manhattan; and Linda Sparrow, former manager of San Francisco Bay Club's yoga program.
For all of them, their personal experience with yoga was the critical factor that drew them into the business. Tim, a restaurant owner, envisioned a community space to practice and meet like-minded people. As yoga grew, Yoga Tree grew – adding studios across town, and then teacher training and more.
Rob came from the entrepreneurial world of high-tech, and focused on quality and supporting excellent teachers. Joan came to yoga in recovery from her success as founder of Gymboree and aimed for a "high-touch" approach that creates a resort-like atmosphere for yoga practice. Cyndi arrived from professional dance, and took a highly organic approach to teaching yoga and creating a studio. With funding from students and friends, she started small and stuck to her heart's intention. Her mission was and is to offer the best yoga as possible to as many people as possible, to create community with uniform training and approach, and to provide a real livelihood for teachers. "Business is the opposite of what I thought. It's incredibly creative." At the Bay Club, Linda sought to create a space where highly trained teachers felt honored – with mentoring, continuing education, etc. – as well as a sense of safety and joy for the students.
The panel facilitator asked the panelists to consider why $27 million is being spent on yoga every year in the United States. The answers were not surprising to anyone who has experienced the benefits of yoga. Tim pointed out that people often come looking for exercise and discover mindfulness and new ways to experience community. Linda agreed that people find they can get a great workout and feel really good inside, too. She saw "people looking for something more – a way to integrate the disparate things that are going on in their lives." Joan sees it as one yogi inspiring another, enticing new practitioners with their presence.
Rob noted the focus on heart disease thirty five years ago or so which spurred an explosion of health and fitness clubs. "Now the whole notion of what it means to lead a healthy life is much bigger, a deeper sense of well-being." Still, new practitioners can be intimidated by Sanskrit, powerful teachers, advanced yogis and challenging classes. Cyndi responded that her focus as a teacher is, "How can I help people connect to yoga?" She aims to make the studios and the practice welcoming and to take yoga out into the world.
When discussing yoga business success, the subject of teachers came up again and again. Linda said, "The success of our business depends on the health of our teachers – their physical, mental and spiritual health." All of the panelists talked about the importance of attracting, training and supporting outstanding teachers. That only makes sense. No matter how beautiful the space, how convenient the location or how affordable the pricing, a studio without good teaching is not going to last.
Naturally, the question of competition among studios arose. Given that all the panelists are located in yoga-saturated communities – San Francisco, Los Angeles and Manhattan – all seemed to have given the subject significant thought. Tim articulated the case for cooperation, with a mindset that there's plenty to go around. He said it's the studio owners' job to feel the abundance and embody that, and to find ways to create a bigger pie. He noted opportunities to work together, such as workers' compensation. Linda added that there are opportunities to share resources and to develop specialties. Joan pointed out that publicity about one studio serves all the studios by publicizing yoga. Similarly, she considers gyms to be business-builders for yoga studios, not threats.
Getting down to the plain hard facts, Rob observed that yoga is a difficult business to make a lot of money in. Having looked at a lot of studios' financials, he believes it's especially difficult as a single stand-alone studio. Not surprising, YogaWorks owns over twenty studios in the Los Angeles area. As the owner of seven studios in the Bay Area, Tim advocated a lean and mean approach and a "get real" philosophy. Joan summed up the hard-won wisdom of the panelists when she said, "It's all about execution. The idea is the easy part."