3 things to do when you're feeling overwhelmed by life
Published: 04-06-2015 - Last Edited: 05-10-2022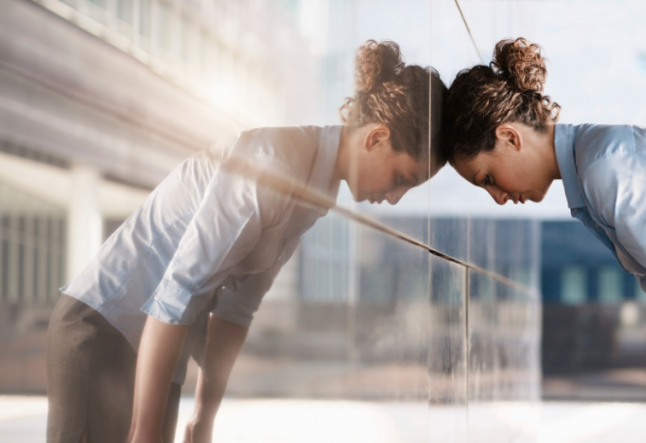 what to do when feeling overwhelmed by life
We all experience moments when we feel overwhelmed by life's responsibilities. Perhaps we've just got a new job and we're worried about learning all our new tasks and impressing our boss, or maybe we just had a baby and find ourselves knee-deep in dirty diapers, we haven't slept in a week and the laundry has formed a small mountain in the bathroom. Sometimes we simply feel overwhelmed by the seriousness of daily life without being able to pinpoint exactly what is causing the most stress. Taking responsibility and learning to balance the ebb and flow of daily life is the reason we come to our yoga mat each day. Bringing those lessons off the mat is necessary to reap the benefits of our practice in everyday life.
The reality is that whether we've been practicing yoga for 20 years or only started last week, each one of us at one time or another will find ourselves paralyzed by that sense of overwhelm. It's part of the modern human condition, but also a reason to put the lessons learned on the mat into daily life.
To help us all get through these moments, here are 3 things you can do anytime and anywhere when you're feeling paralyzed by overwhelm:
1. Take a mindfulness pause
Stop whatever it is you are doing, including obsessive thinking and worrying and come into the present moment. Look around at what's happening right now wherever you are…the trees moving in the breeze, the traffic passing my, the people chatting at nearby tables or working at office desks. Alternatively, close your eyes and notice how your breath continues to rise and fall like the waves of the ocean. Ever tried to do tree pose while thinking about what to make for dinner? A mindfulness pause is an anchor where you can find stillness within yourself and a place of balance within yourself.
2. Make a list of the 3 most important tasks
On your smartphone or in your agenda (I'm a post-it kind of girl myself!) list the 3 most important or most urgent tasks. Perhaps these will be the only 3 things you accomplish today out of the thousand you have swimming in your mind but by breaking the overwhelming "to do" list down into a first small group of 3, you lighten the weight and are more like to get them done. No use kicking up into handstand without checking shoulder stability, the core, and drishti so break down the big jobs into little pieces in the same way.
3. Practice non-judgement and self-forgiveness
These go hand in hand for me. Before, during and after all your tasks, be kind to yourself, release self-judgement and forgive yourself for those judgements you've been making about feeling overwhelmed. We can not go back and change the past, but what happens in the present moment creates our future. No action is too small a seed to plant for tomorrow. How many times do we notice judgemental thoughts during asana practice or seated meditation? We train ourselves on the mat to observe, yet continue. A little extra non-judgement and self-forgiveness off the mat today creates a stable foundation from which we can continue getting things done.
Feeling overwhelmed is a sign to step back a moment, before either coming to a complete stop or simply going forward on autopilot. Once we take a moment to realign ourselves and identify our main objectives, we can move forward knowing that we are putting the lessons learned on the mat into practice in our daily lives.
Read next >> 3 mindfulness practices