healthy & hearty lentil soup
Published: 03-07-2015 - Last Edited: 17-10-2022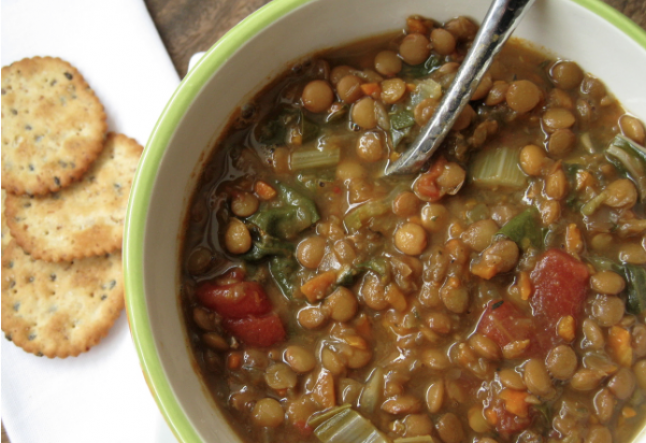 This soup is delicious, full of iron and a great dish to serve anytime of the year.
Wash the dry lentils, add 750 ml of water. Bring to a boil for 4 minutes. Turn off the stove and let soak for 30 minutes. Drain the lentils.
In a sauce pan, cook the garlic and onion until slightly brown in 2 tablespoons of olive oil and add the parsley.
Then add 1 1/4 liter of water, the organic vegetable stock cube, the bay leaves, and the rest of the ingredients.
Cover and simmer for 15-20 minutes
Serve this soup with a generous salad and some fresh green beans to make it a complete meal. You can also serve it over brown rice or quinoa.
Read next >> red lentil loaf