spinach and tofu vegan quiche
Published: 13-08-2013 - Last Edited: 17-10-2022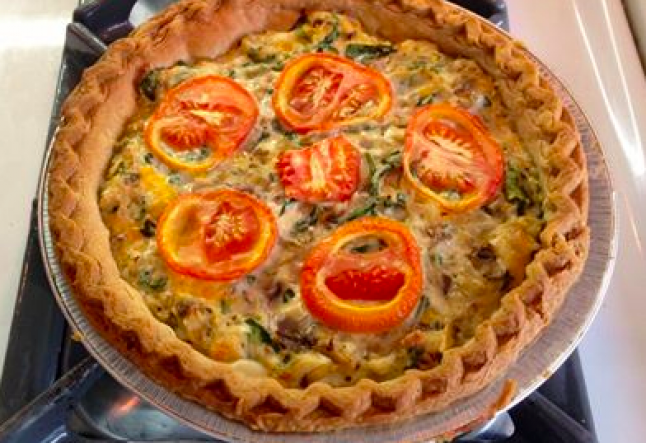 simple and delicious
This is a delicious vegan quiche made with tofu instead of eggs. You can also use real cheese instead of soy cheese if you prefer.
Preheat the oven to 400 degrees.
Cook the onion, garlic, mushrooms, and spinach in a pan for about 3-5 minutes or until they soften.
Prepare the crust according to the instructions on the package (some crusts require that you pre-bake them for a few minutes prior to filling.
Mix the tofu, salt and pepper, and almond milk in a blender until soft (about the consistency of a milkshake). Mix the tofu blend, cooked vegetables, and cheese in a mixing bowl.
Fill the pie crust with the mixture. Add a few slices of tomato on top (just enough to add a layer on top of the quiche).
Bake for 40-45 minutes.
Let sit for ten minutes after removing from the oven. Enjoy!
Read next >> raw cheese variations