fresh tomato onion basil soup
Published: 18-01-2013 - Last Edited: 17-10-2022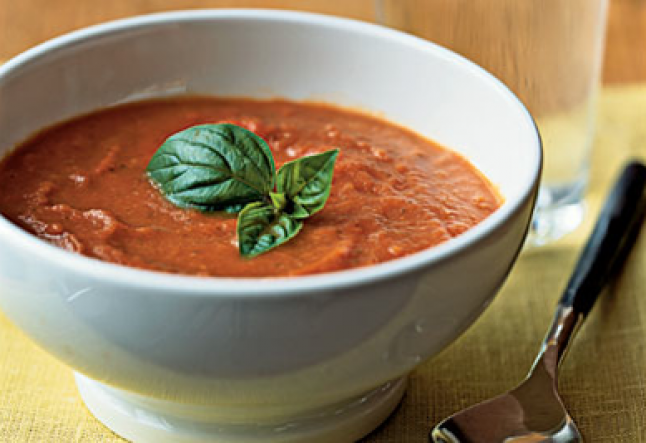 a vegetarian delight!
Looking for lycopene, you've got it. Many studies indicate that the lycopene found in tomatoes decreses the risk of many forms of cancer, especially prostate cancer. Lycopene is a cartenoid that makes tomatoes red and may also benefit the heart and lycopene is slightly more absorbable in cooked tomatoes than in raw. Serve this soup to someone you love.
Blanche the tomatoes by placing them in boiling water for about 4 minutes. Remove them from the heat and peel off the skins.
Blend all the tomatoes in a high speed blender until completely smooth.
Chop the onion finely and place in a pan with the olive oil. Cook until the onion is slightly brown.
Add the blended tomatoes to the pan, along with the dried basil leaves, a teaspoon of salt and the cube of vegetable stock.
Cook for 10 minutes and serve in individual soup bowls. Garnish with fresh basil leaves.
Check this recipe >> avocado and tomato bruschetta