5 tips to enhance your yoga teacher training
Published: 28-06-2016 - Last Edited: 10-11-2022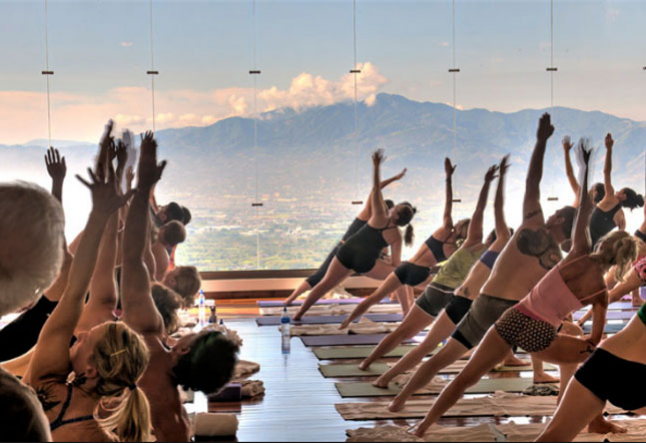 and enjoy powerfully your yoga teacher training
Regardless of whether you've been practicing yoga for three years or twenty, if you are enrolled in a yoga teacher training program (or are considering signing up for one), it's sure to be a life-changing journey.
And though buying your copies Patanjali's Yoga Sutras, The Bagavad Gita, and any other books that you will need are essential to being prepared to get the most out of your training, here are five tips to help you not only prepare, but help you get the most out of your YTT experience.
1. Go with a beginner mind.
I was under the mistaken impression that I would leave my YTT having perfected numerous arm balances and fancy inversions. However, the yoga practice was really basic. Bear in mind, there is such a range of abilities, some seasoned practitioners and other beginners in the training. A very basic yoga practice took me a while to get used to, but it humbled me and allowed me to really perfect my technique and alignment in the core, foundational poses.
2. Prepare to feel all kinds of emotions.
I'm normally a pretty happy go lucky kind of person. But during the training, all my emotions were heightened. I felt frustrated and was incredibly irritated at times. But at other times, I was bursting with happiness. The increased self-observation, meditation, and silence can really bring up a variety of emotions even if you cannot pin them down to a certain trigger. Just observe and let go. Remember, we are not our feelings!
3. Rest when you can.
I find it difficult to really relax during the day and during our self-study breaks I would go on walks, maybe squeeze in some self-practice in the time between lessons. However, in the final week, this really took its toll. I was exhausted. Take power naps to restore your energy. When you have a quiet hour or so really use it for yourself. You'll need it!
4. Support your peers.
Sometimes yoga can be competitive, with everyone comparing and assessing others. However, it's important to create a support system and a community at your training. It makes the experience so much more fun and pleasant when you let go of comparisons. Everyone on the training has been doing yoga for different periods of times and ultimately we all have different body types.
5. Enjoy it!
While the teacher training is intense and tiring, it is also so much fun. Smile, laugh and let go! When else are you going to be surrounded by like-minded yogis doing so much yoga every single day?
A yoga teacher training can feel overwhelming at times, but if you go into it with an open mind, an open heart, and keep these five tips in mind, it's sure to be 200 of the most memorable hours of your life!
Read next >> five tips for spicing up your sequences