spicy carrot soup
Published: 28-03-2011 - Last Edited: 09-10-2022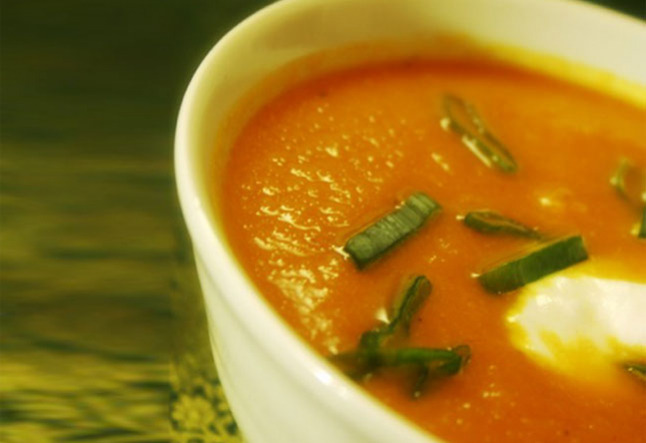 Leftovers often sound more like a practical option than an appetizing one. However, according to chef Jenn DiPiazza, also known as "The Leftover Queen," we should not be so quick to judge our day-old dishes. Like a fine wine, ingredients need time to breathe and allow their juices to mingle in order to reach their fullest taste potential. To create your own delicious culinary fare, Jenn believes we should first look to our fridge and pantry before making a trip to the grocer.
A chef and blogger by trade, Jenn has created a prolific career from her passion for food. She credits her grandparents for instilling in her the foundation of her food philosophy. "Growing up during the depression," she relays, "they learned to do with what they had." Jenn aims to infuse some of the same use-what-you-have creativity in her own cooking. "It takes an artist's mind to say, 'This is what I have, what can I make from it?"
Jenn speculates the reason many people steer clear of getting creative with their old staples is they become stuck in routine. Her advice is to let loose and have fun with food and the process of creation. By allowing yourself to break your own barriers and make some hideous dishes, you will start to gain an intuitive sense of what goes with what, and which spices tickle your palate.
Get going!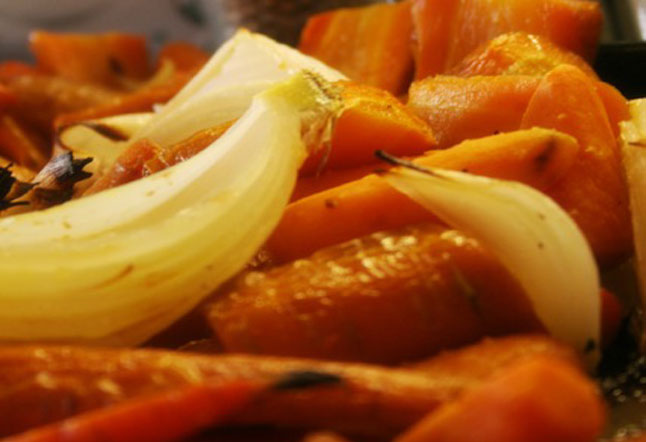 Preheat oven to 425Ëš F.
Cut carrots and onions into medium-size chunks and place into a large bowl. Add whole garlic cloves, olive oil and season with salt & pepper.
Spread mixture onto a foil-covered cookie sheet and roast for 35 minutes, or until tender with a fork.
Place roasted carrots, onions, garlic and 3 cups of broth into a food processor and blend until smooth. Add coriander, cumin, caraway and cayenne.
Whirl until combined. Pour into a large saucepan and add remaining vegetable broth. Stir until combined.
Cook over medium heat, until the soup comes to a boil. Lower heat and simmer for 15 minutes. Taste for seasoning and add salt, pepper or cayenne as desired.
Serve with a dollop of Greek-style yogurt.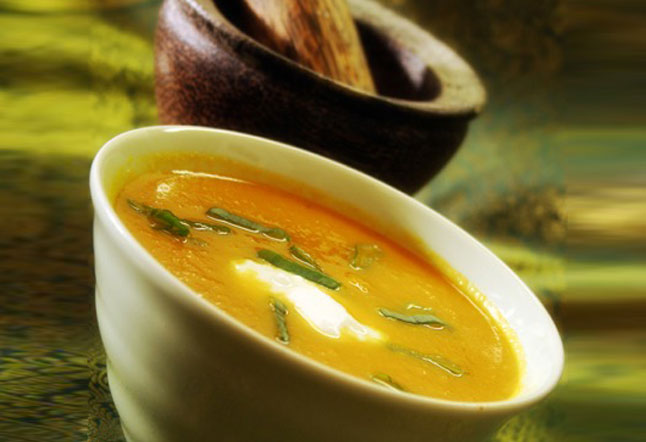 Check out this recipe >> green pea, mint & ginger vegan soup